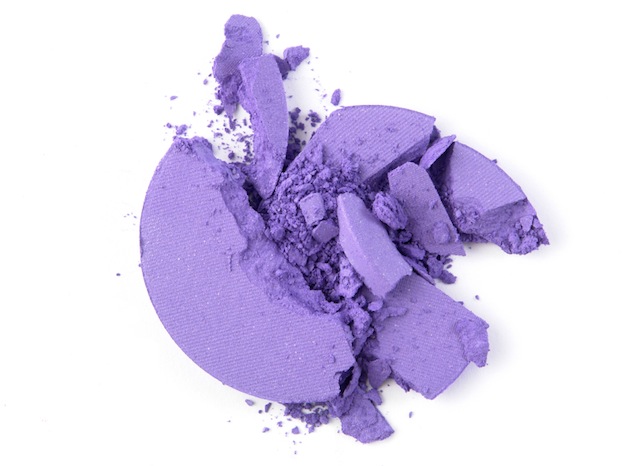 We can't keep everything absolutely perfect in our lives and sometimes accidents happen. Makeup application disasters are one thing, but broken makeup including cracked blushes and shadows, broken and melted lipstick and eyeliner that just wont apply correctly are not among the things we want to spend our time worrying about. Because we know the pain that comes along with broken makeup, we're sharing our tips on how to fix your favorites. Read on!
Lipstick
Broken lipstick is not fun. However, if your favorite color has snapped in two or melted apart, it's a much simpler fix than you would think.
First, grab a blow dryer and concentrate it on the end of the piece that has broken off of the tube for a couple of seconds.
When the lipstick becomes more of a malleable consistency, use your best puzzle skills to try and find where exactly it broke, and mold the broken piece to the rest of the contents in the tube.
Once you've done so, use the excess lipstick that may bubble over the edge of the tube to sculpt the lipstick "bullet" into its original shape.  This will ensure that the shape will stay in place.
Place the lipstick in the freezer for about half an hour so that the new mold of the lipstick will hold, and you're done!  Good as new.
Blush or Eyeshadow
We know that you rush places from time to time and often tend to throw your blush into your bag without any regard. Nothing will come from that situation but broken makeup, but don't worry. This tip works for reviving both your blush and eyeshadow.
Open your blush/eyeshadow and pour a small amount of rubbing alcohol into the compact/palette.
Swirl the rubbing alcohol and your blush/eyeshadow together using a Q-Tip until it reaches a clay consistency.
Leave the product to dry and it's good to go, like new!
Eyeliner
If you find that your pencil eyeliner is stubborn to apply or not producing the look that you want, there's a way to improve its application. Whether it's by the heat of your flat iron or your hair dryer, warm up the tip of the pencil. This method will allow the formula to apply more with a creamier consistency, creating a more defined look.
Image via Istock
More From Beauty High:
An Expert's Guide to Which Vitamins and Supplements Will Make Your Hair and Nails Grow Faster
How to Make Your Hair Grow Faster
10 Tips For a Long Lasting Manicure