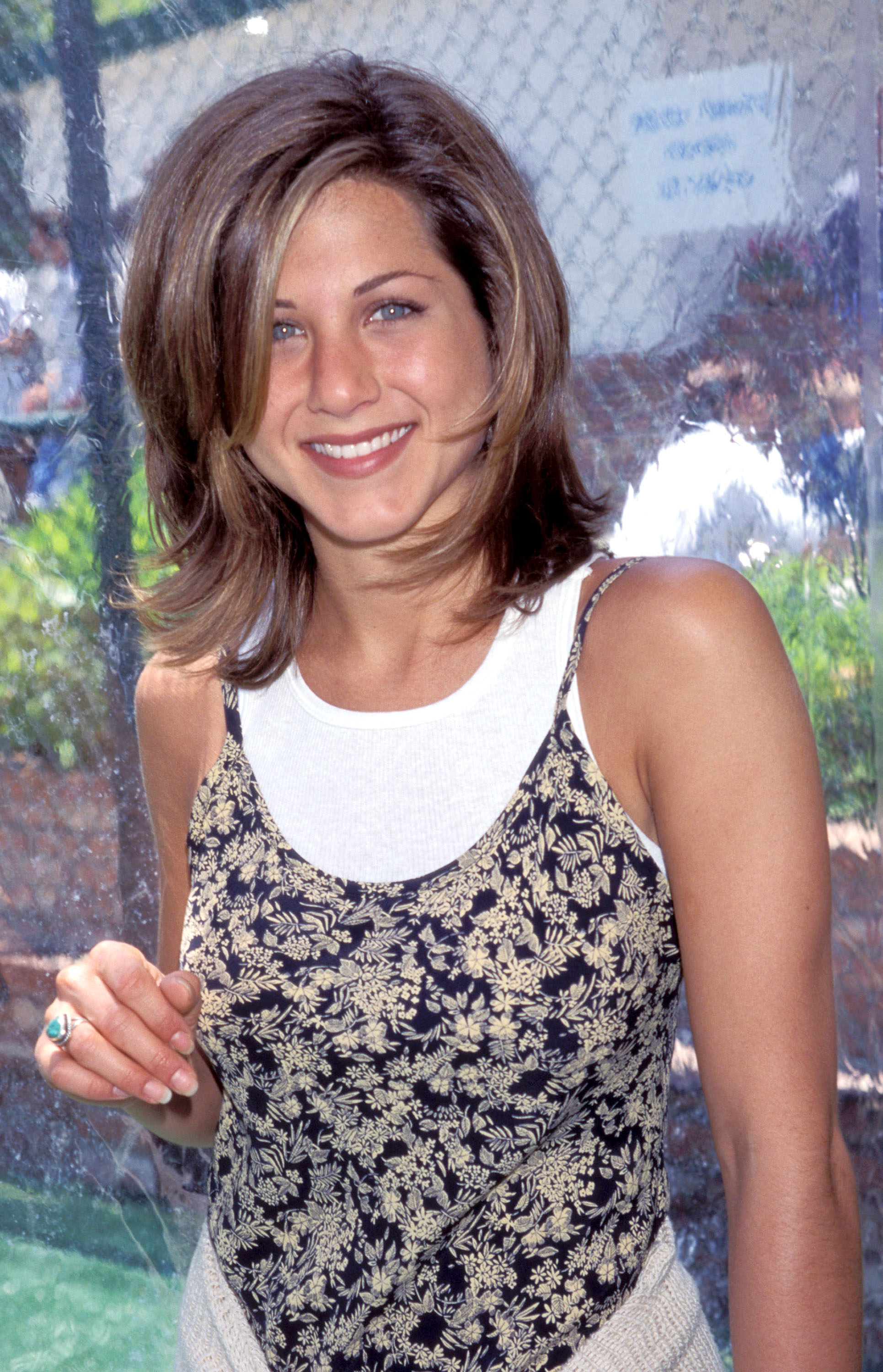 While Jennifer Aniston's signature haircut was the look in the late '90s, the mushroom-shaped "Rachel" hairstyle named for her character on Friends definitely looks dated today. So we weren't surprised to learn that "It looks like 'The Rachel'" is the number one hair complaint that Butterfly Studio Salon Stylist Kelly Finneran hears from her clients. So how exactly does a request for a bob turn into "The Rachel," and more importantly, how can it be corrected?
"'The Rachel' is not so much a cut with too many layers, as it is just disproportionate to her face shape and texture," says Finneran. "This happens when the top layer is too heavy and doesn't have enough hair to support it. The layers actually need to be reversed and lightened at the crown to prevent a bubbly look around the cheeks."
While a heavy top layer can actually help those with fine or naturally straight hair boost their volume, it is less sleek on those with naturally wavy or thick hair. But once the the hair is gone, it's gone, so Finneran recommends these styling tips to make an accidental "Rachel" cut look more modern.
1. Style the hair to make it bottom-heavy. After washing hair, use a blow dryer with a concentrator, like the Chi Touch Dryer ($199.95, ulta.com), and the Keratin Complex Brush ($30, keratincomplex.com) barrel brush. Use the brush to curl upward back toward your head while pointing the dryer at it from above. This will help create soft waves.
2. Let the bottom layers air dry, or if your have naturally straight hair, curl it with the Sultra One-Inch Clipless Curling Iron ($130, sultra.com). This will help even out the hairstyle, so it doesn't look so top heavy.
3. To grow into the cut, Finneran suggests you continue to bring up the length and take weight off the top layers.
What's the worst haircut you've ever had?