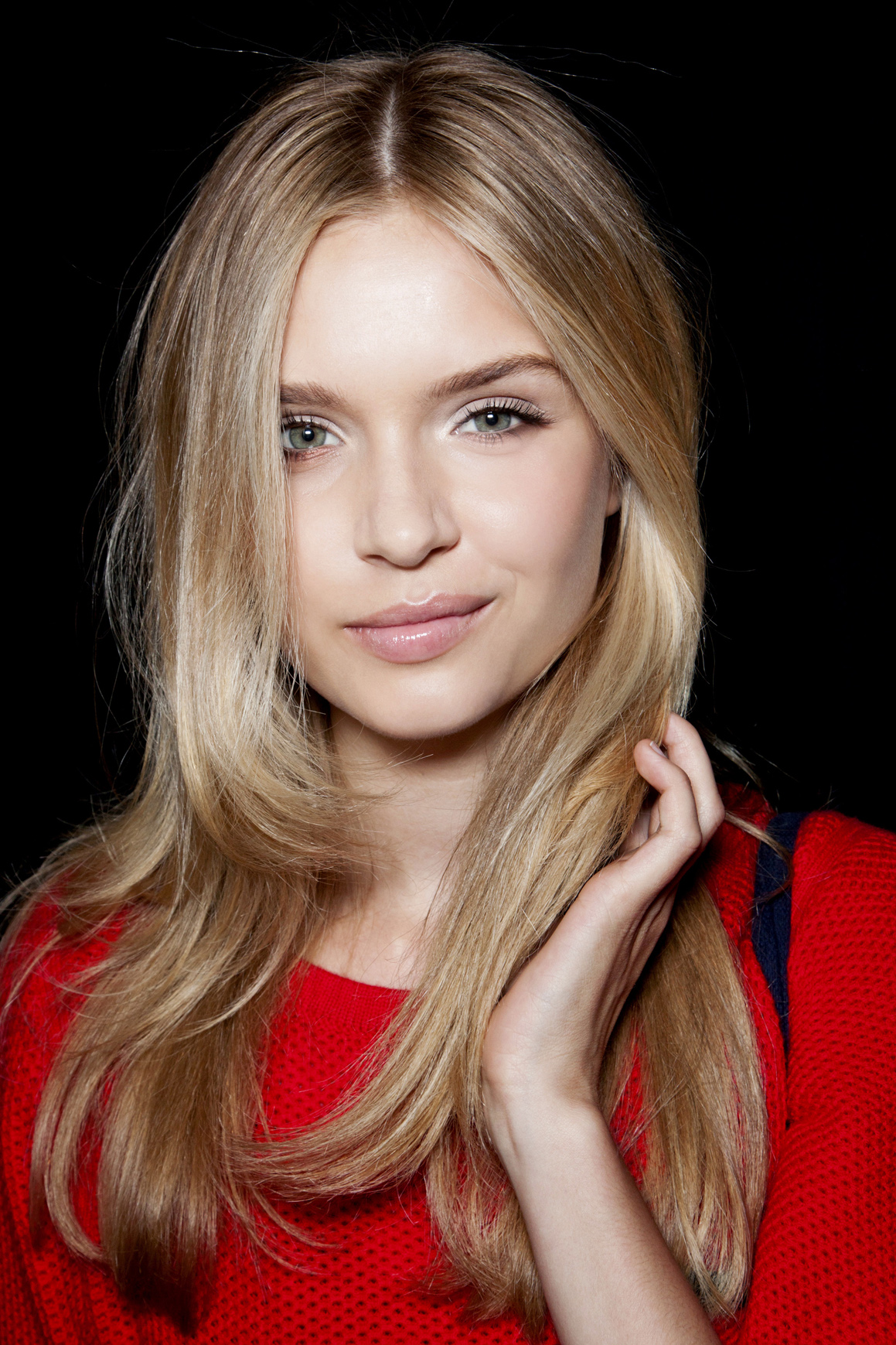 Through all of our handy beauty products, we enhance and improve upon our features that we were born with, and play up the ones that we wish had a bit more prominence. So that saying "fake it until you make it" can really ring true in the beauty world – if you want fuller lips, make them; bolder brows, create them; and a contoured jawline, contour it! In this column we'll teach you the tips and tricks to tweaking your features and "faking it" until you "make it." 
Whether you've got fine hair or your locks seem to have thinned out a bit over time (all that coloring and heat styling can take a toll), we can all benefit from hair thickening tricks. It's gorgeous, it's lush, and it looks healthier, so why not bring your hair to the thicker side? Take a look at the tips below on how to fake thick hair.
Put down the straightener: Straightening and thereby flattening out your hair will only make it look thinner, so put down the flat iron in favor of a blow dryer or curling iron to give your hair some body. If you blow dry your hair straight, focus on the root and brush hair up towards the ceiling for more volume at the crown. Opting for the curling iron, let your curls cool for about 10 minutes then gently comb through the curls with your fingers from underneath, breaking up the style and making your hair look thicker.
MORE: 101 Tips for a Better Hair Day
Get a thickening spray and/or mousse: Invest in a thickening hairspray or mousse to cheat the system a bit and make your hair look more voluminous. Whichever product you choose, apply through damp hair with your fingers, then style as usual. For mousse, be careful not to overuse the product. Pump a dollop the size of a golfball into your hand (less for shorter hair, more for longer hair) and apply from the mid-lengths down.
Cheat the hairstyles: A top knot with thin hair can look very small, so cheat the system a bit by using a bun donut. For a ponytail, split hair in half horizontally and create two ponytails, one just on top of the other, and tease the top ponytail to cover up the bottom elastic. The extra ponytail will give the illusion of extra body and length. If you're braiding your hair, gently pull apart the braid just a bit once it's done to create a thicker look.
Image via Imaxtree