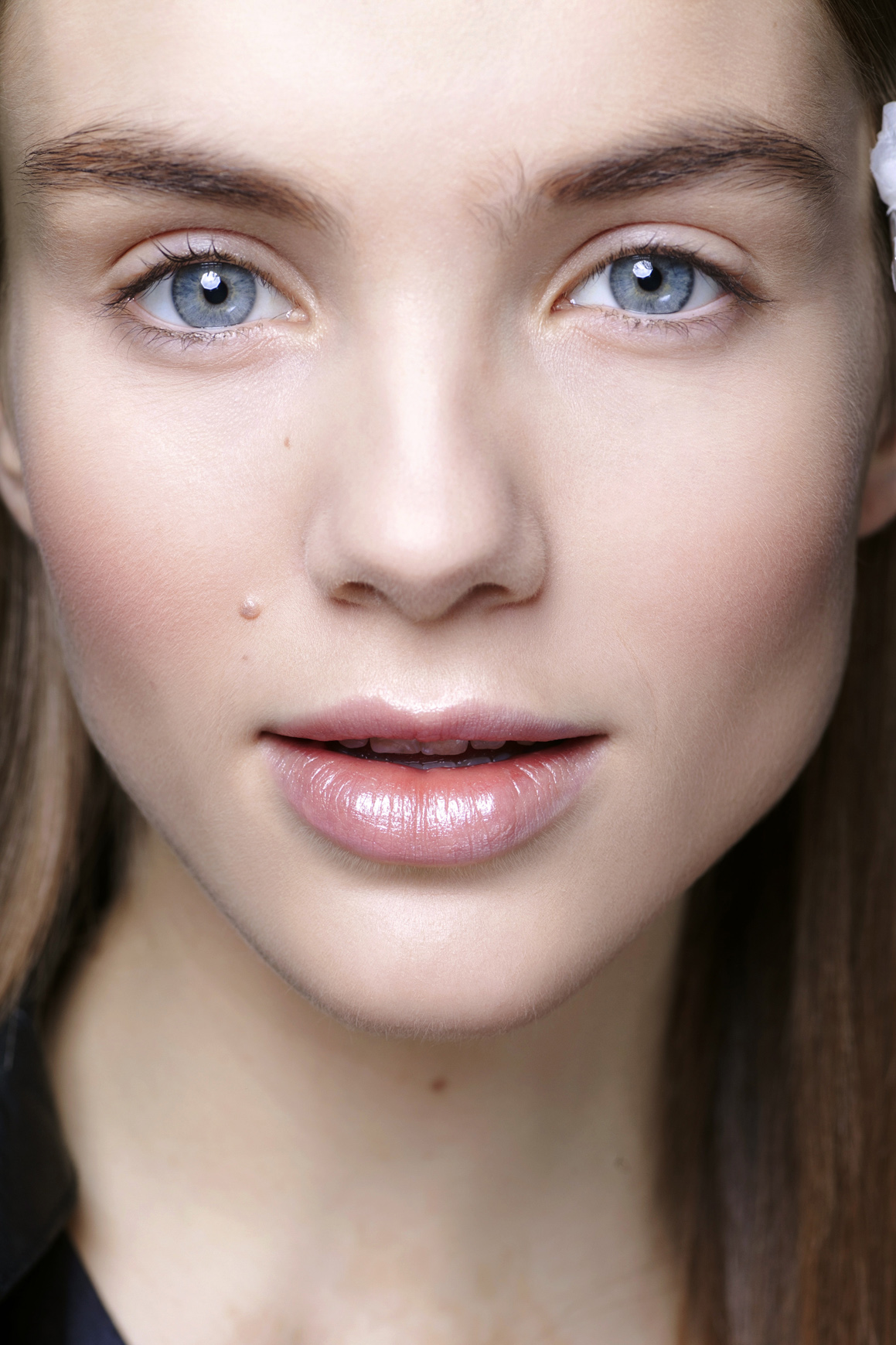 Through all of our handy beauty products, we enhance and improve upon our features that we were born with, and play up the ones that we wish had a bit more prominence. So that saying "fake it until you make it" can really ring true in the beauty world – if you want fuller lips, make them; bolder brows, create them; and a contoured jawline, contour it! In this column we'll teach you the tips and tricks to tweaking your features and "faking it" until you "make it." 
Sometimes, all you need to look amazing is glowing skin. Forget the eyeliner and the lipstick, because a healthy glow makes you look like a million bucks. But, getting glowing skin can be a bit tricky, especially in the winter when your skin is practically making itself dull with all of the indoor heating and the freezing cold weather. With the help of a few beauty tricks, though, glowing skin can easily be faked.
MORE: How to Get Glowing Skin in 10 Easy Steps
Exfoliate: Starting with fresh, smooth skin is the best way to end up with glowing skin. Use a gentle exfoliator and massage it into your face in small, circular motions and for a bit of extra exfoliating, use a muslin cloth or a washcloth to remove the product from your face. Rinse and pat your face dry with a towel.
Face Oil: Instead of using a lightweight lotion or cream, switch to a face oil, which helps to make your skin just a bit more luminous than usual. You'll only need a few drops of oil for your entire face. If your skin is naturally oily, you can simply add a drop or two of face oil to your regular moisturizer.
Conceal: Even up your skin tone overall by placing concealer anywhere that typically is either red or purple, like under eye circles and acne. Nothing gets in the way of glowing skin like an unfortunately placed pimple.
Highlighter: For daytime we prefer a highlighter stick with no shimmer, but for nighttime you can really go all out. Strategically placing highlighter on your face, drawing whiskers on your cheeks, one line down the center of your nose and a small line underneath your brow bone, blending the highlighter so that it looks like light naturally hit your face.
Image via Imaxtree