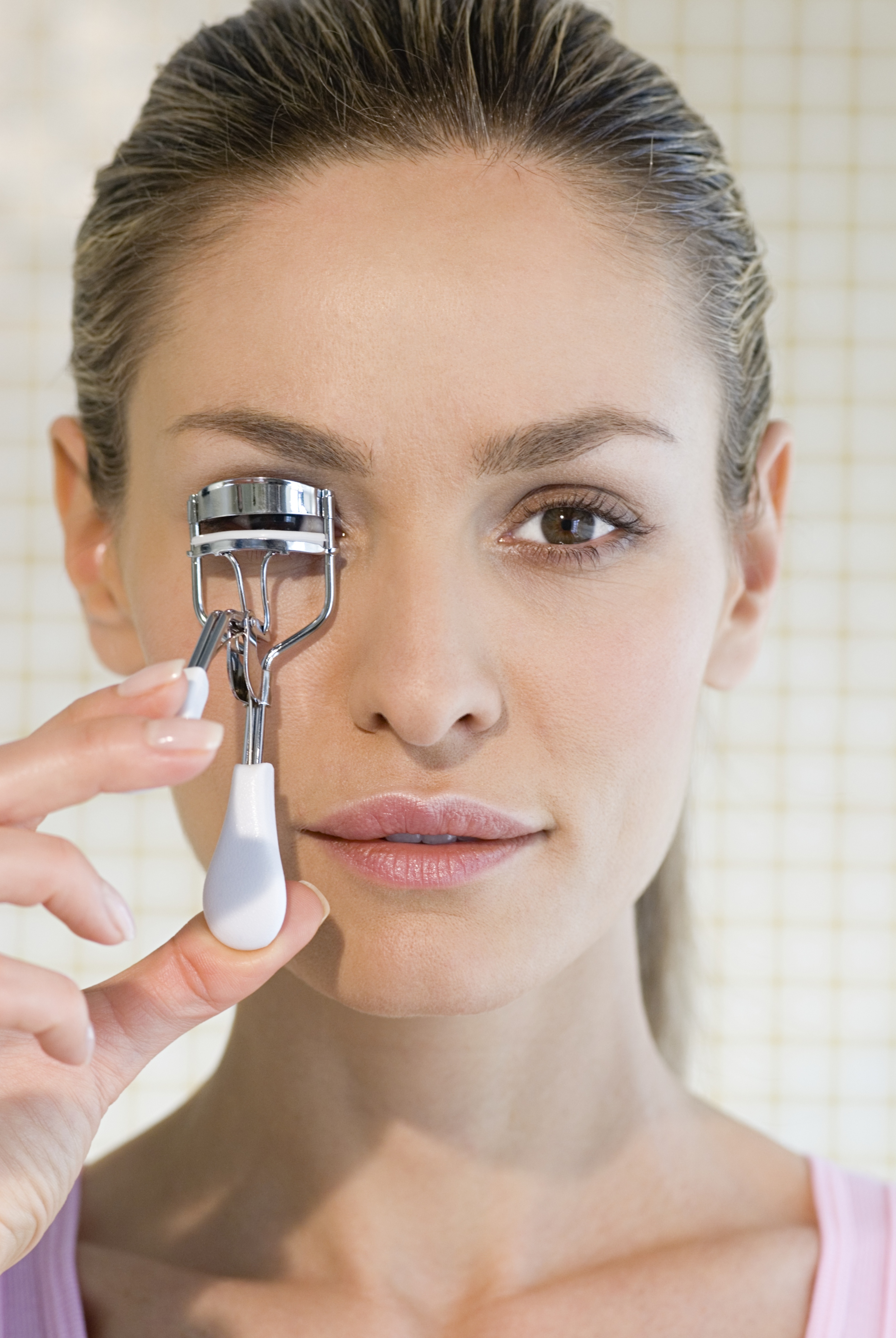 Mascara without curled lashes is like foundation without moisturizer. It's not as though your mascara won't work if you don't curl your eyelashes first, but if you could make your lashes look longer and fuller while making your eyes look bigger, why wouldn't you? Eyelash curlers tend to look a little intimidating — most men think they're torture devices — but once you know exactly how to use them, you won't be able to swipe on mascara without curling first. Below are the ins and outs of lash curling for your best eye makeup ever.
The Triple Squeeze Rule: Beginning at the root of your lashes and going as close to your lid as possible without pinching it, squeeze your curler and hold for about five seconds. Release your grip, then move the curler to the center of your lashes and squeeze, holding for about three seconds. Then, go to just before the tip of your lashes, squeeze and hold for three seconds. Curling your lashes from every angle will really open up your eyes.
MORE: 8 Tricks for Perfect Eyelashes
Always Curl Before Mascara: Curling your lashes while you have mascara — or any traces of makeup — on your lashes can damage them and make them stick together, which can make for not-so-pretty eye makeup. Be sure to fully remove any products from your lashes before curling, and make sure that you're never curling after applying mascara.
Heat Up Your Curler: In the same way that a curling iron styles your hair with heat, an eyelash curler will give you a more long-lasting hold if you use a bit of heat. If your blow dryer is handy, put air on your eyelash curler for about 30 seconds. Another option if you're in a hurry is to run your eyelash curler under hot water for about 30 seconds, dry it off, then curl your lashes.
MORE: Mink Lash Extensions: Are They Worth the Fuss?
Make Sure It's Clean: You need to clean your makeup brushes and remove makeup from your face, so logically, cleaning your curler is just as important. Make sure there's no dirt or bacteria on your tool before putting it close to your eye (don't take any chances on infections!), using a makeup remover wipe or mild soap to clean it.
The Deal With Heated Lash Curlers: Heated eyelash curlers are great because they help your lashes to hold the curl longer, but just be careful when using them that you don't burn your skin. Keep them at a safe distance from your eyelid so that no irritation occurs.
Image via Getty Images