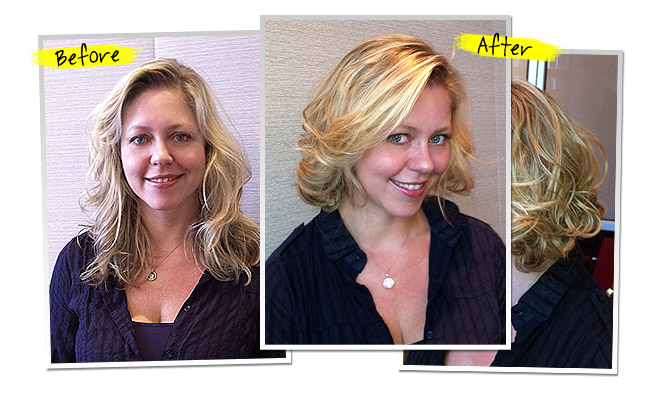 This fall, we've seen one new updo hairstyle that's been a huge hit in Hollywood: the faux bob. Talk about an easy, no-commitment makeover, this flirty new 'do turns long hair into a shoulder-grazing bob hairstyle. "It's such a fresh look because it's the exact opposite of using hair extensions, which has been done to death. Celebrities want something new and different for the red carpet," explains Herbal Essences celebrity hairstylist Charles Baker Strahan who works with Leighton Meester, Blake Lively and Mila Kunis.
Check out the Top 10 Faux Bob Hairstyles
When I had the chance to have Charles style my hair, I was curious to see how difficult the faux bob was to create. Besides, bob hairstyles are my favorite to try on in the Makeover Studio, and getting the faux bob is great way to try out the look in real life. So, with a little fancy finger styling and a boatload of bobby pins, he set to work.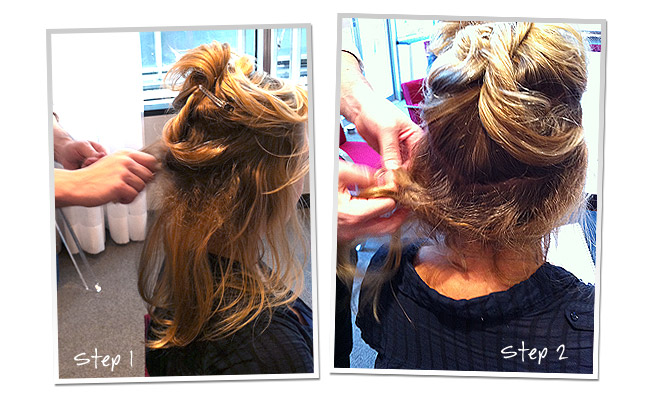 Step 1: Charles spritzed Herbal Essences Tousle Me Softly, a spray gel, all over my hair, then teased it to create a lot of messy-on-purpose volume and pinned up the top half to get it out of the way. Step 2: Next, he braided the bottom half of my hair, starting below my right ear, and moving along my nape to my left ear. "You can make the braid really loose and messy because no one will see it. It's just to create a base to pin the top sections into. Tuck whatever length is left over under the braid," explained Charles.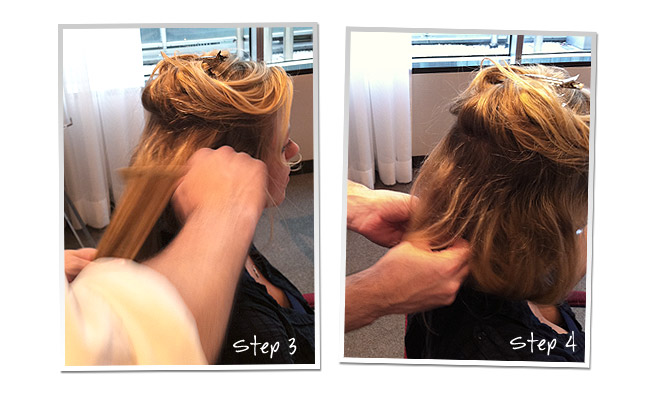 Step 3: Charles took down a few inches of hair at time, and teased them a bit more. Step 4: He pinned the ends of each section under and into the braid.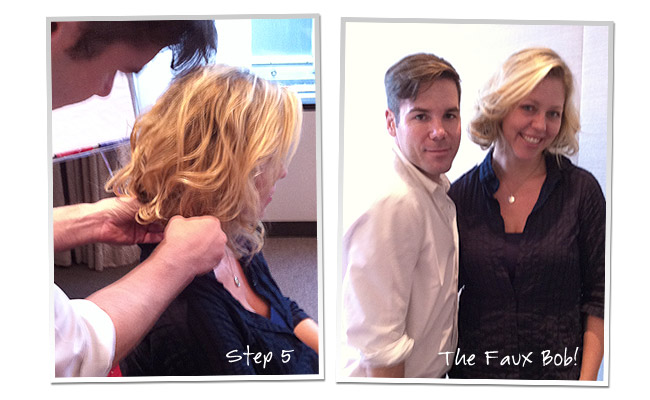 Step 5: He continued to pin sections under the braid until it really looked like I had a bob. Once he was done pinning everything into place, he rubbed a bit of Herbal Essences Tousle Me Softly Finishing Cream between his palms, then smoothed his hands over the top of my hair to gloss up some sections and tame fly-aways. I loved it. It was so fun to give short hair a whirl!