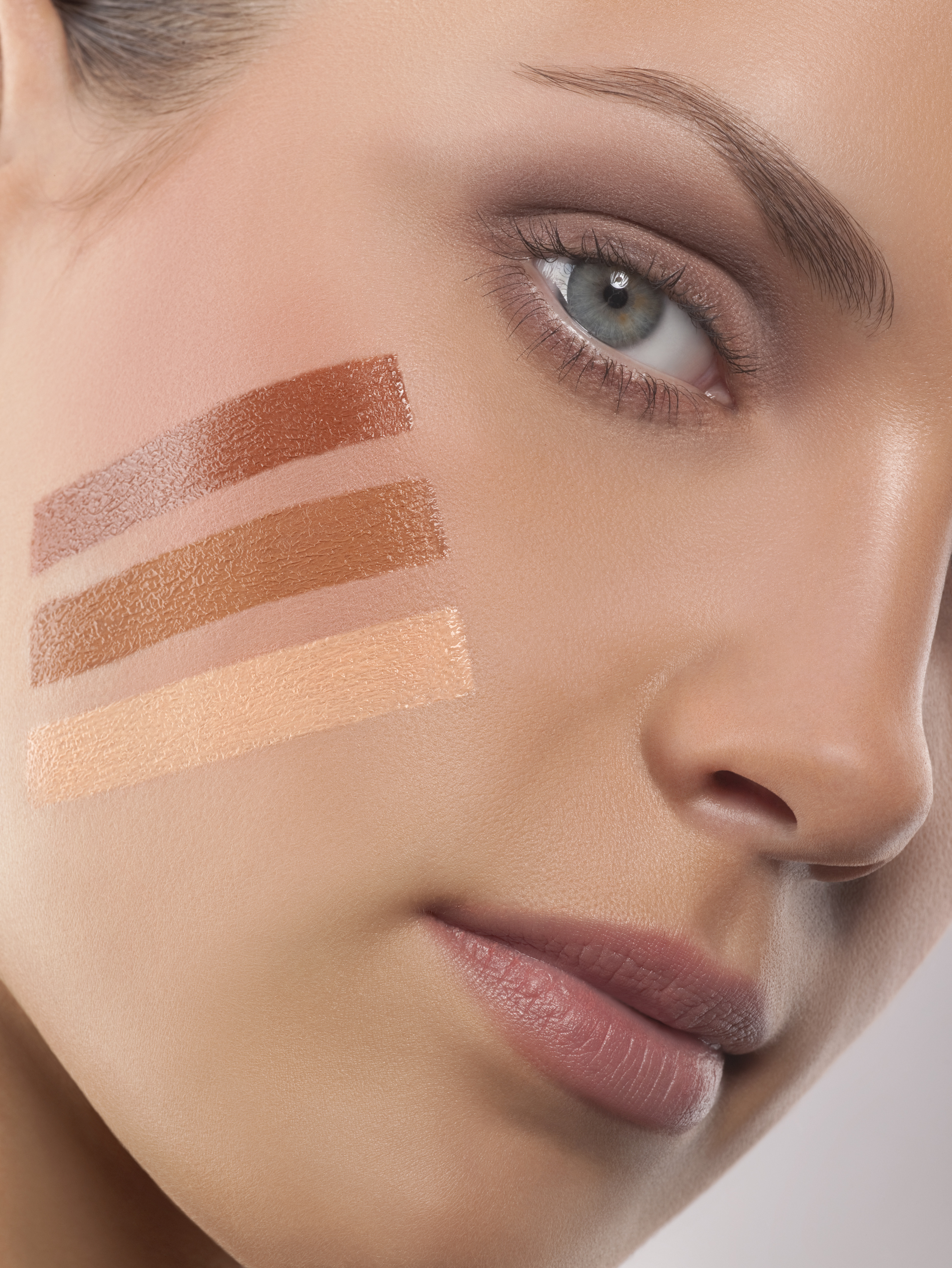 How many times have you picked up the wrong shade of foundation at the drugstore? We're willing to bet it's happened to you at least once, because it's happened to all of us. Sometimes it's because you're in a rush, or you're in bad lighting, but other times it's because you actually don't know your actual skin tone.
There are few things worse than wearing the wrong foundation color, so to help you land on the best shade every time, we turned to Dr. Sarah Vickery, P&G Beauty and Grooming Principle Scientist, who explained why most women choose the wrong foundation color, how to make the decision easier, and why the new CoverGirl TruBlend Liquid Makeup makes foundation more foolproof.
Beauty High: What's the best way to go about finding the right foundation shade for yourself in the drugstore? 
Dr. Sarah Vickery: Start by asking yourself if your skin tone compared to other women, is light, medium or deep. Deselect groups first to get rid of options you won't need. Then, choose a couple that look the closest, and if you can hold them up to the upper inside part of your arm, you can try to figure out which one is the right undertone for you.
The other thing with every drugstore, if you choose the wrong shade, you can always return it. CoverGirl TruBlend makes it as forgiving as possible, so the likelihood of choosing a shade that just absolutely doesn't work is as small as possible. It really does adapt.
MORE: Best Drugstore Foundations: Look Good Without the Hefty Price Tag
Where do most women go wrong with choosing a foundation color? 
Most women choose too light of a shade. Don't assume that when you're looking at shades, that they always just go light, then deeper, then deeper. They tend to be all similar, but they have these different undertones. Just because you have a fair skin tone, don't assume that you're the lightest shade. If you're choosing between two shades, choose the one that is a bit deeper, because that one will be more accurate.
What's changed about CoverGirl TruBlend Liquid Makeup from the previous formula?
Basically we expanded our shade range, and looking at our previous palette we realized there were some gaps. The face of America is changing and we adapted for that. We looked at women's skin tones across america, in various different ethic groups, and we did technical measurements of thousands of skin tones.
We added seven new shades and altered the shades that already existed. Then we organized by light, medium, and deep ranges. Undertone is important, so within each lightness, there's one for each undertone. 80 percent of women choose the wrong shade if they don't have the right selection tools. By organizing the palettes as Light 1-7, Medium 1-7, and Deep 1-7, women can use our shade finder tools which are in store to get even closer to their skin tone. If you know you have a medium tone, you can find the right shade for your undertone, too.
MORE: 25 Best Places to Shop for Beauty Products
Who should use CoverGirl TruBlend? 
Women who are looking for shade matching technology in a foundation who want coverage that's completely undetectable. Basically, the women who don't want people to see that they're wearing any makeup. This foundation is a blending technology versus just a matching one. We purposely made it water based instead of silicone based, because it's more similar to skin, and it's happy to sit and blend into the skin because your skin is mostly made of water. Silicone sits on top and sticks with the other silicone particles in the makeup, so it doesn't blend into your skin. With TruBlend, it'll still blend in and be untectectable. It's okay if you have the wrong shade one up or down from your match, because it will blend in and be okay anyway.
Image via Altrendo/Getty Images