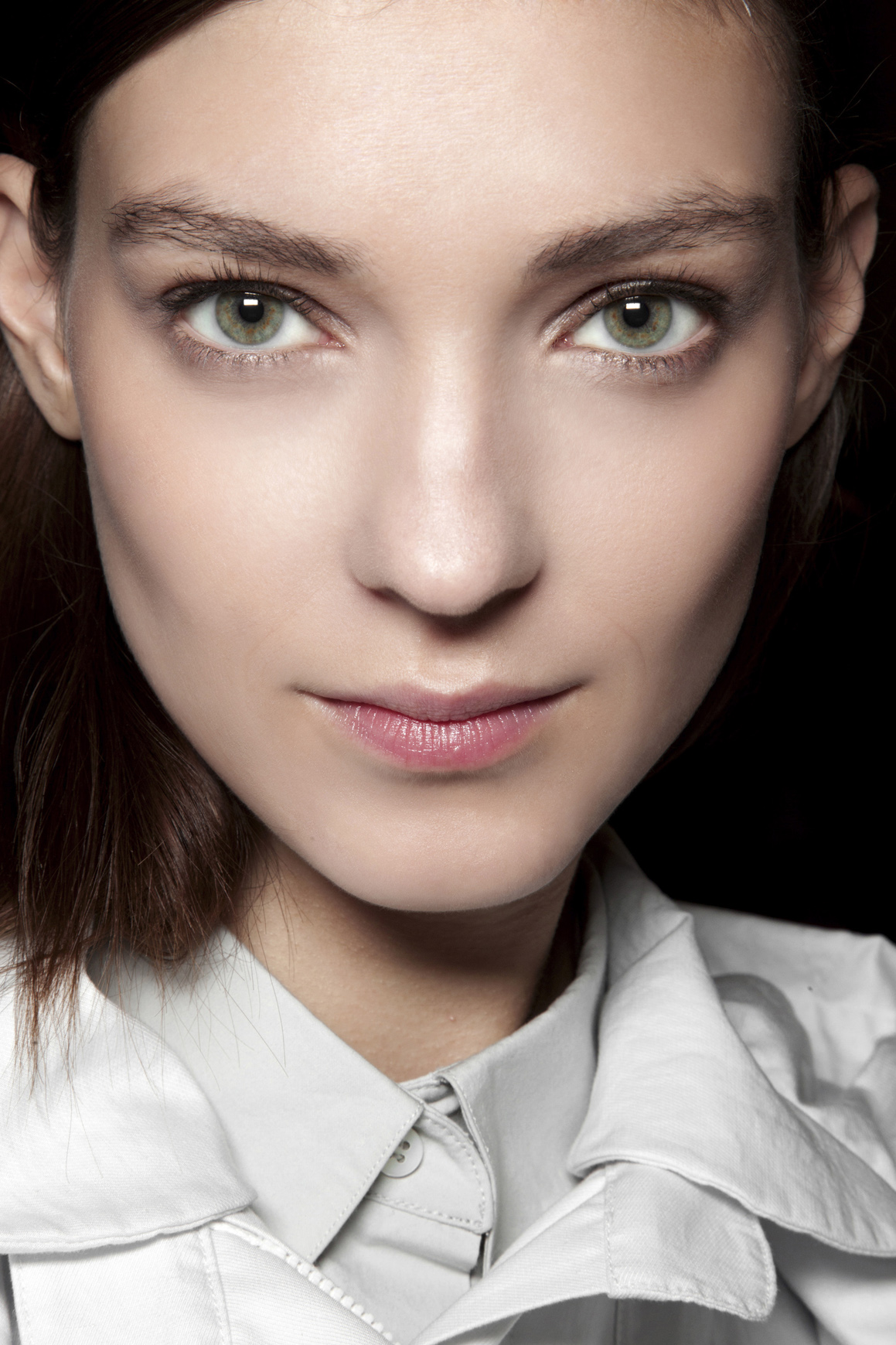 As evidenced by our daily habit of practically bathing in SPF products, we're all about preventative measures — for the sake of both our appearance and our health. With that in mind, if there's one part of our skin that we should take particularly good care of, it's the part that frames our eyes.
"The skin around the eyes is thin and has much fewer oil glands than the rest of your skin, so it needs moisture and support," says Dr. Jessica Wu a dermatologist in Los Angeles.
To nourish that delicate skin and get a head start on preventing fine lines and wrinkles, you should start wearing an eye cream in your late teens to anytime in your 20s—meaning right now, more or less. When perusing products, keep an eye out for ones that include glycerin and/or hyaluronic acid—these ingredients will impart a generous dose of moisture without making you greasy or more prone to breakouts, advises Wu.
MORE: 1o Tricks to Get Rid of Dark Circles Under Your Eyes
Plus, add these five best practices to your routine to keep your bright eyes framed by smooth, healthy skin:
Be gentle: Taking off eye makeup is a task and a half, especially if waterproof anything is involved. Though it's easy to rub away at stubborn mascara, eyeliner, and eyeshadow, doing so can damage your skin and break off your precious lashes. Luckily, Wu shared a genius three-step method that's way more kind to this delicate area. Here, your new plan:
Soak a round cotton pad with waterproof eye makeup remover. (Skip this step if you have pre-soaked pads.)
Hold it over your closed eye and count to 20.
Gently drag the pad in the direction of your lashes, careful not to tug or apply too much pressure. To remove heavy eyeliner, hold the pad over it, and then gently wipe along your lashline.
Forget fragrance and avoid alcohol: The latter irritant can sting your skin, while the former can make allergies flare up. Stay away from both, suggests Wu, especially if you have sensitive skin or eyes.
MORE: Wipe It Off: The Best Makeup Remover Cloths For Every Skin Concern
Stop waxing: Don't worry, we aren't suggesting you let you brows go totally au naturel. That said, waxing can be a pretty harsh practice for this sensitive area—just think of all the tugging, pulling, and occasional (though more rare) skin-tearing that can happen. It's best to stick to tweezing and threading to suit your brow grooming needs.
Smooth on SPF: Make sure your sun protection routine includes all of the skin around your eyes, including beneath your brows and above your cheeks. "Every time you blink, your eyelids are exposed to the sun's rays," warns Wu, who has found skin cancer on patients' eyelids.
Slip on some shades: Oversized sunglasses aren't just for hiding from the paparazzi; they'll keep the skin around your eyes protected from harmful UV rays, and, in turn, wrinkling, crows feet, and skin cancer, too. Consider this your excuse to treat yourself to a stellar new pair of sunnies.
Image via Imaxtree