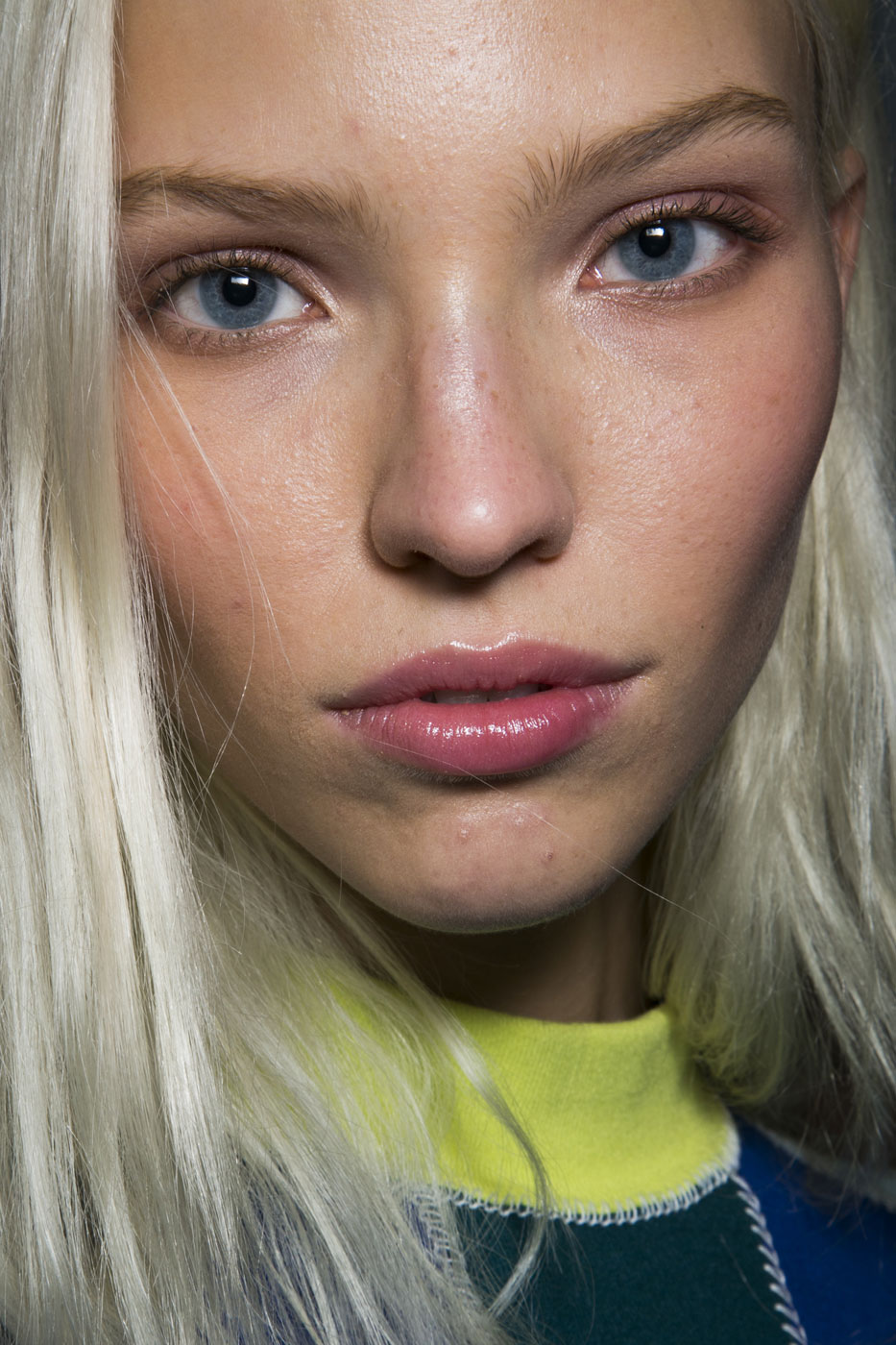 Through all of our handy beauty products, we enhance and improve upon our features that we were born with, and play up the ones that we wish had a bit more prominence. So that saying "fake it until you make it" can really ring true in the beauty world – if you want fuller lips, make them; bolder brows, create them; and a contoured jawline, contour it! In this column we'll teach you the tips and tricks to tweaking your features and "faking it" until you "make it." 
We all can't help but still be dreaming about the bronzy summer look we had a few months back. If you feel like now that winter is around the corner and every time you look in the mirror you see a ghost, you are not alone. With some easy tips and tricks we will have you back to that warmer, summertime glow in no time!  Take a peek down below and let us know in the comments which tip you are going to try out first.
Contouring:  This is probably the most important step to achieve a summer glow. You have to select a bronzer with not a ton of shimmer and follow the natural hollows of your cheekbones, but make sure to blend the bronzer as you go – no one wants severe bronzer lines!
Temples: You're going to want to brush the same bronzer you used on your cheekbones and sweep a small bit up to the top of your temples. Be sure to blend this into the hairline and you will see an all over warmer feel begin to appear.  Take whatever is left on the brush and dust it over your nose for a finishing touch.
MORE: Fake It Until You Make It: Bigger Eyes
Blush:  Your best bet is to stick with a more coral based blush tone, to partner up with the bronzy feel.  This will make you think about a tropical vacation that you're due to take.
Highlight:  Again we don't want to use a product that is super shimmery, but instead of using a white, go for a more golden toned product.  This will reflect in the light and make you feel like a summer goddess.
Lip Product:  Use a color that is in the lighter pink range of hues. If you use a dark color, this will make your paleness more prominent, so you'll want to compliment the bronze look you're trying to create.
Eyes:  Be sure to keep the eyes super simple and light.  A drastic smokey eye or intense black liner could throw off the whole balance of your "summer glow."  Use a shimmery champagne-like color across the lids and some mascara and you're set!
Image via Imaxtree