BellaSugar, a part of PopSugar Network, provides beauty junkies everywhere with a destination to learn what's hot in the world of beauty and skin care.

Love the way a smoky eye looks, but wanting things up a bit? Take a cue from stunning actress, Kerry Washington, and our friends at BellaSugar to see how you can make blue the new black.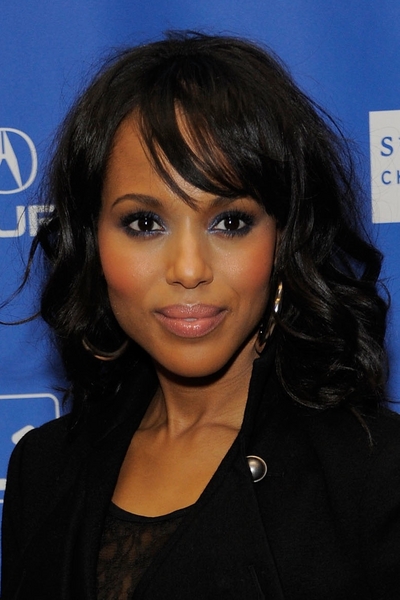 Photo: © Jemal Countess/Getty Images
If you love a smoky eye but are looking for a new twist on it, let Kerry Washington be your inspiration. At the premiere of The Details at the Sundance Film Festival yesterday, Kerry's perfectly smudged eye makeup was accentuated with shimmery blue eye color, from lower lashes to upper lids. A deep coral blush and neutral pink lipstick stood up to the intensity of the eyes without competing with them.
To get the look, start by waterlining the inner lash lines with a waterproof black eyeliner. Next, line the entire lash lines with a royal blue liner, smudge to blend, and apply a bright, shimmery blue shadow to the lids. Finish off with lots of black mascara. For even more smokiness, lightly tap on some charcoal or deep brown shadow under the lower lashes and along the creases.
<a href="
/virtual-makeover/eyes"&gt/
;

Try on smoky eyes in the Makeover Studio!
More from BellaSugar
Tabatha Coffey's 5 Gorgeous Hair Trends to Try Right Now
Trend Alert: The Un-Milkmaid Braid