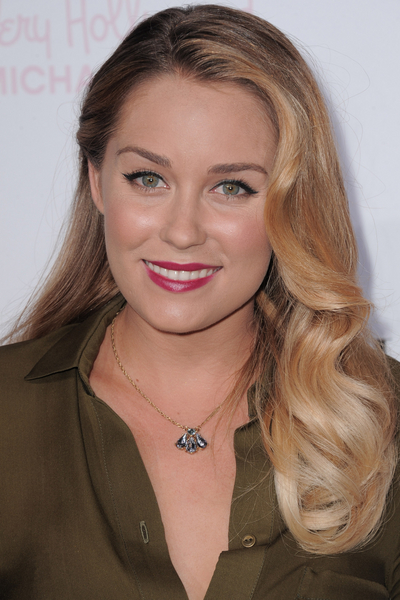 Photo: © Jordan Strauss/WireImage
Love the sexy look of liquid liner but hate how hard it is to achieve? If your hands are shaky or you just can't seem to keep that line straight, take a hint from Benefit co-founder Jean Ford–she swears by an oh-so-simple eyeliner technique that she's been using faithfully since the 70s. In honor of the launch of the brand's new Magic Ink Jet-Black Liquid Eyeliner, Ford shared this patented trick with us to help you achieve a flawless line like Lauren Conrad's here.
First, take your liquid liner brush and place it at the inner corner of your eyes. Say the phrase "Jimmy Jimmy dot" out loud, moving the brush over the upper lashline, but not touching the skin. Every time you say "dot," make a dot of black liner in between your lashes. When you've gotten to the outer corner of the eye, take the brush and connect the dots along your lashline. Space out the dots for natural-looking volume, or place them close together for a sleek line. No more shaky, broken lines!

Find your ideal liner look in the Makeover Studio!
As one of the web's largest beauty sites, DailyMakeover.com constantly receives products from beauty companies for editorial review. Please read our Editorial Ethics Pledge if you'd like to know how we select products to feature.