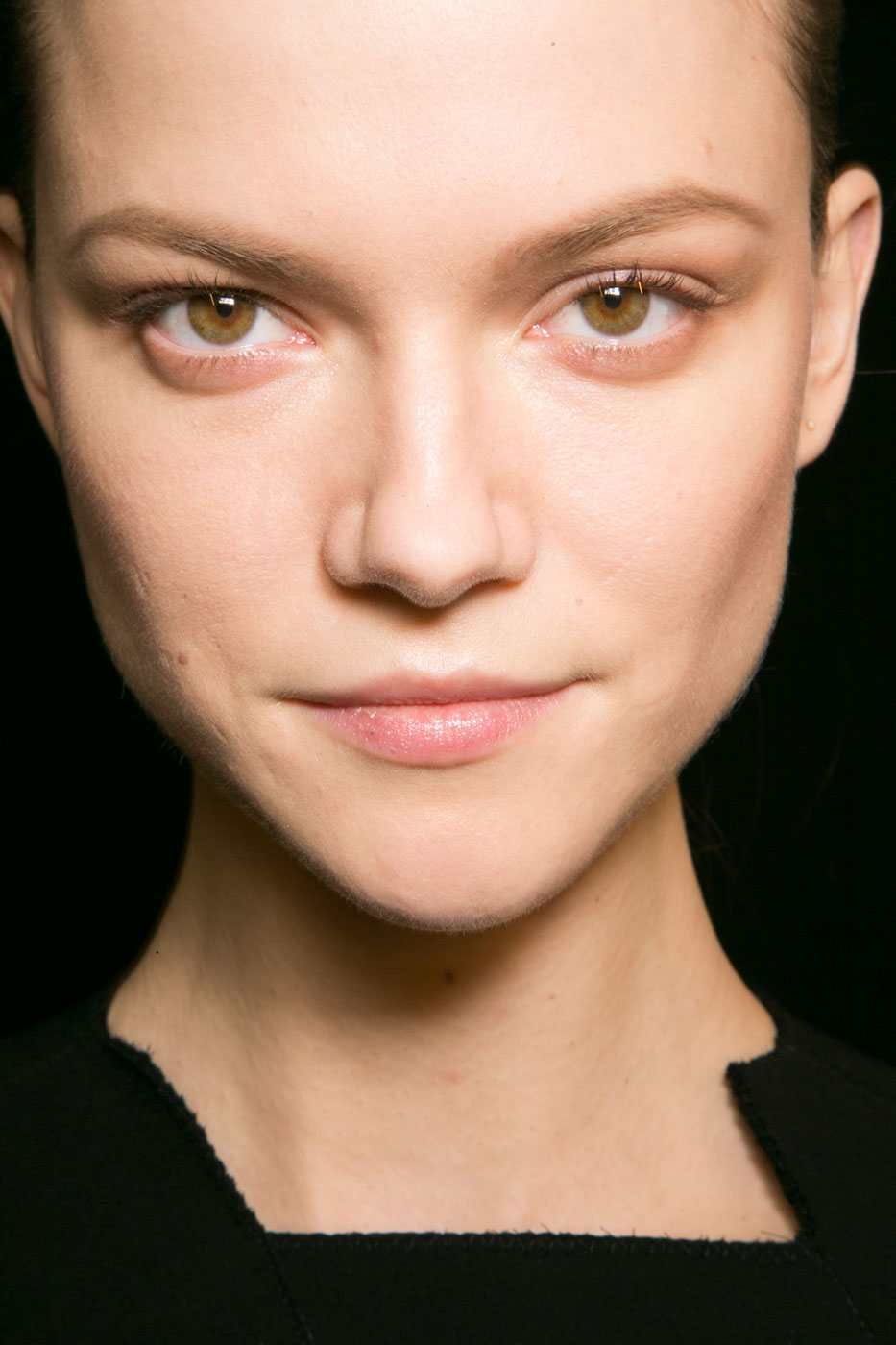 Through all of our handy beauty products, we enhance and improve upon our features that we were born with, and play up the ones that we wish had a bit more prominence. So that saying "fake it until you make it" can really ring true in the beauty world – if you want fuller lips, make them; bolder brows, create them; and a contoured jawline, contour it! In this column we'll teach you the tips and tricks to tweaking your features and "faking it" until you "make it." 
As much as we love foundation — how could you not love something that makes your skin look amazing? — we never want it to look like we're wearing foundation. The whole point is to make our skin look naturally great, not making our makeup look good. While evening out redness and covering up imperfections is what foundation is supposed to do, if foundation isn't done properly, it's people will focus more on your makeup than your face. To help you know exactly what to do with your makeup so that it looks like you just have flawless skin, take a look at the tricks below!
MORE: Drugstore Foundation: Finding the Best Shade for You
Exfoliate and hydrate: Before you even apply your makeup, make sure your face is clean and, if possible, exfoliated. Dry, flaky skin is a dead giveaway that you're wearing foundation, because it doesn't allow for a smooth application. Slough away any dead skin, then use a moisturizer so that the new layer of skin is smooth and hydrated. Wait about 10 minutes between applying moisturizer and putting on foundation. Also, use a lightweight lotion during the day instead of a heavy cream, which can cause foundation to slip off your face.
MORE: Best Drugstore Foundations: Look Good Without the Hefty Price Tag
Blend with a sponge: Your fingers work well for foundation application, too, but applying liquid foundation with a sponge just makes for an incredibly smooth finish. The sponge absorbs excess product that your face doesn't need, so you won't be caking on too much liquid. Once you think you've blended enough, go over your entire face with the sponge one more time for good measure. Make sure you pay extra attention to the perimeters of your face, especially your jawline, to avoid the line of makeup.
Apply concealer last: Putting concealer on before foundation only means that you'll be using more than you actually need, which can lead to a cake-y look. Once you're finished applying foundation, blot concealer where you need it and blend again, making sure you're covering where you need to, but blending for an even finish.
Image via Imaxtree