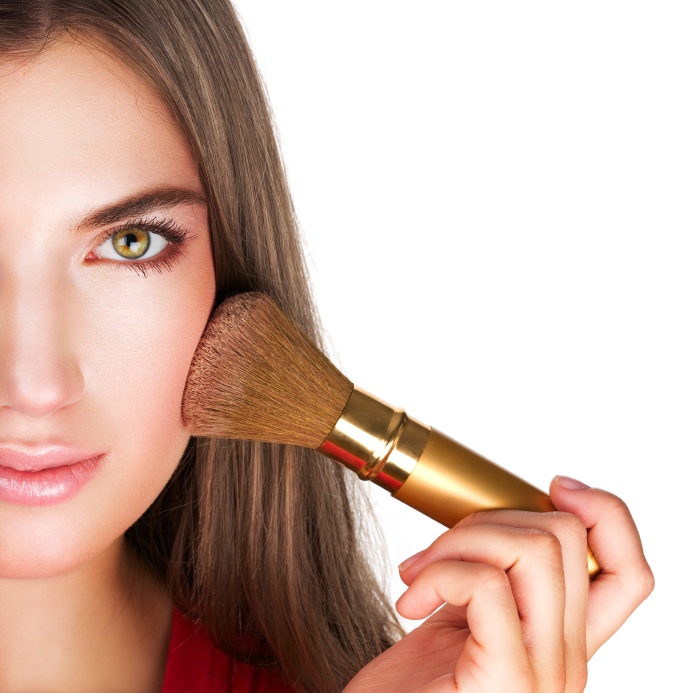 Whether you prefer a flushed cheek or a more dramatic look, you can't deny the amazing powers of blush. We love a good blush, but with all the textures and shades the possibilities are endless. Below are 10 things no one tells you about applying your blush so you can get it right every time.
1. Pick your blush according to your skin type: If your skin is typically oily, you might want to try powder blushes and if your skin is dry, cream blushes are best for you. Liquid and gel blushes work well for both skin types.
2. Blend, baby, blend: This is the only instruction you need when wearing cream blush. Blend the color into the apples of your cheeks for the most natural look.
MORE: Easy Tricks to Get the 'Just Flushed' Look for Valentine's Day
3. Role reversal: For a softer makeup look, apply your blush before your foundation. This gives the illusion of a naturally flushed cheek.
4. Wear it right: We've been told that blush belongs on the apple of your cheeks, but try applying blush sparingly to the middle of your cheekbone and blending upwards for a natural look.
5. Don't toss it: Between all of the cosmetics out there, blush is actually one of the longer lasting products, so don't toss it out too quickly. Blush can last for 12-18 months.
6. Bigger isn't always  better: In terms of brush sizes, try using a more angled brush for application. It makes for a precise application, giving your face more of a contour.
7. Tap off the excess: This is a small trick, but not many people know about. When you pick up the color with your brush, don't forget to slightly tap off the excess powder so there isn't any fall off when you're applying to your face.
MORE: The Best Cream Blush for Your Skin Type
8. Variety is key: Don't stick to just one color! Like we said earlier, blush comes in a variety of shades. Experiment with pinks, peaches, and neutral shades to find the best blush for your skin tone.
9. Make yourself a cream blush: Mix powder blush with a bit of lotion and apply to your cheeks. This will give you a dewy and natural look, plus it's buildable.
10. Substitute your blush: If you're out of blush but need to give your cheeks some color, don't fret. Pull out a light pink or soft red lipstick and apply sparingly to your cheek with your fingertips.
Image via Istock