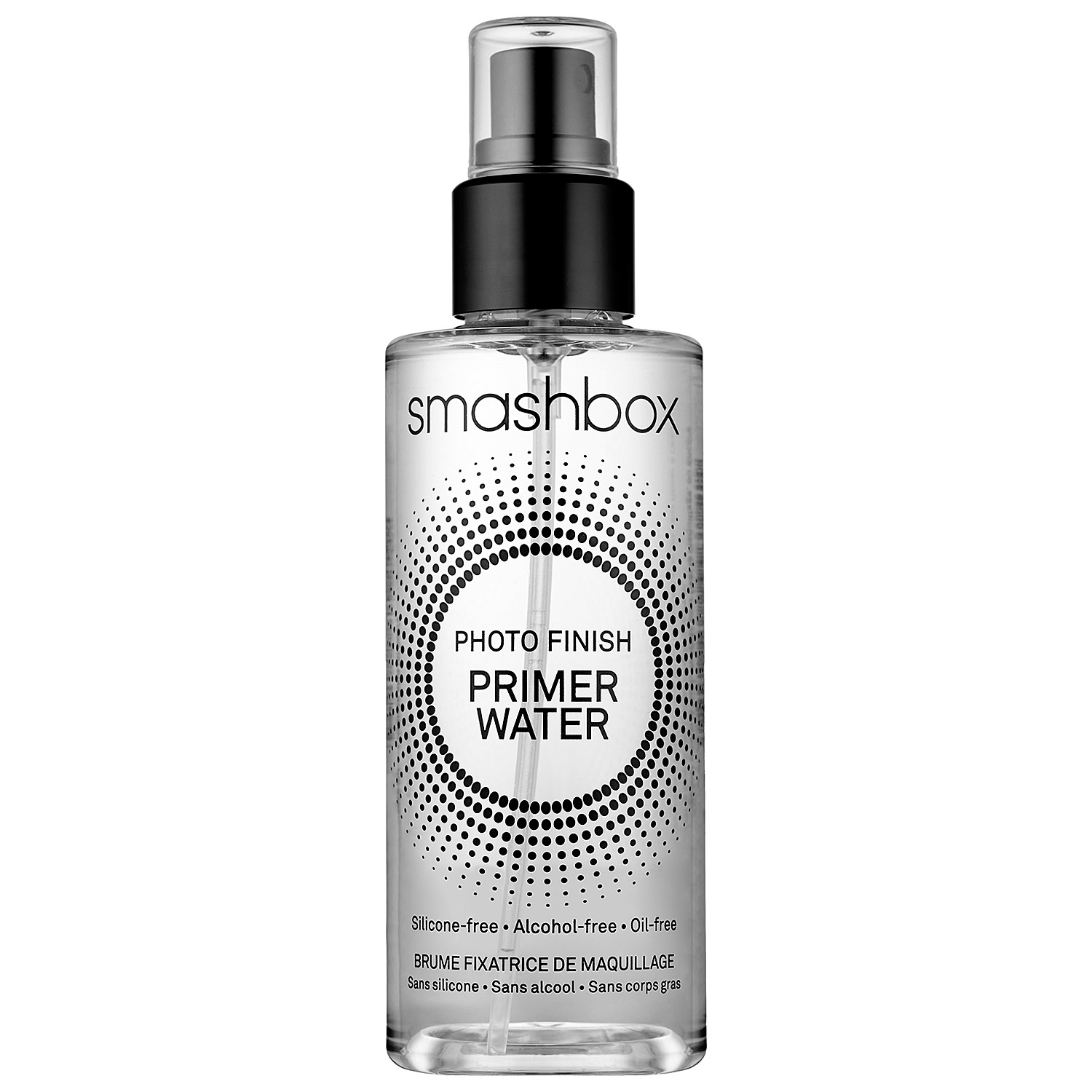 You know how you see the "bestsellers" and "most popular" products in beauty stores, so you of course scoop them up, but then you realize you have no idea how to work them? In "How It Works," we're going to explain to you exactly how to get the best use out of your products, whether they are cult classics or hot off the conveyer belt must-haves. We'll teach you the basics, as well as a few industry expert tips to make sure you're getting the most out of everything you buy.
Of course we all know how important it is to prime your face before applying foundation and such. Yes, it's a tedious step and if you're in a rush you may choose to skip it. But then you'll find your makeup melting off your face throughout your day. Smashbox has come to the rescue with their Photo Finish Primer Water. Perfect for the girl on-the-go, this spray water works as a primer, but it's so much more than that. This magic in a bottle can also be used as a setting spray to refresh your makeup throughout the day or even to boost more pigmentation in eyeshadows and make them waterproof.
Product Perks: 
The amount of time it takes you to spritz some of this primer water onto your face is less than half the time it takes to apply a regular primer.
With just one spritz, you'll get the benefits of a primer, all the hydration you'll need and sheer radiance.
The primer water is free of silicone, alcohol and oil, and it contains revitalizing electrolytes that help to wake up and restore your skin's moisture.
No worries, it's safe for all skin types—especially those who are lacking hydration!
How It Works: 
Start by moisturizing your skin then spray 1-2 spritz of this onto your entire face. Apply your makeup and then you can spray this on top of your finished look to help it stay in place throughout the day. Also, if your eyeshadow is less pigmented when applied than in the pan, pick up some shadow onto your brush and spritz the primer water on top of that. When you apply it, you'll see that the pigmentation is so much more opaque. The primer water will also make the shadow waterproof so it stays on longer throughout the day. Anytime you spray this water, make sure to hold the bottle 8-10 inches from your face. For an even more cool and refreshing mist, you can store this primer water in the refrigerator (perfect for those hot summer days).
Where to Buy: Smashbox Photo Finish Primer Water; $32 at sephora.com