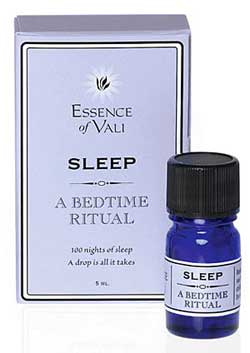 You know how you see the "bestsellers" and "most popular" products in beauty stores, so you of course scoop them up, but then you realize you have no idea how to work them? In "How It Works," we're going to explain to you exactly how to get the best use out of your products, whether they are cult classics or hot off the conveyer belt must-haves. We'll teach you the basics, as well as a few industry expert tips to make sure you're getting the most out of everything you buy.
Sleep. The one thing we complain about not having most frequently, and the one thing we seem to never get enough of, is sleep. Whether you're a young fashionista running around the city in a desperate search for that size 8 Manolo Blahnik in soft pink lace, or a student trying to cram in a third language because you've decided to study abroad this summer, at the end of the day all we want is to hit the hay. It's hard to call it a night when there's so much going on around us, right? Wrong. There's no need to stay up later than we should, because a lack of proper rest definitely has it's negative effects on the skin and body, and they can at times be very noticeable.
MORE: Everything You Need To Know About Getting Your Beauty Sleep
There's many ways to catch up on those beloved z's you've been lacking. Going to bed early, eating "drowsy" foods, taking sleeping aids or vitamin supplements such as melatonin, and practicing a slew of home remedies are a few different possibilities to catch up on a great night's rest. But we've discovered another new way to morph into sleeping beauties (big surprise). Aromatherapy has been a practicing method since the beginning of time, and there's many forms of it. Essence of Vali has created an oil that enables your body to go into a relaxed and soothed state, thus resulting in better rest.
Product Perks:
It's easy to use as well as small and convenient, making it great to travel with.
One drop is all you need. It's said to last for 100 nights. Now, that's some good shuteye.
Great for stressful moments as well as an anxiety build up.
It's a blend of essential oils derived from plants such as: lavender flower and ylang ylang petals.
How It Works:
It's as easy as 1,2,3! If it's rest you're lacking, twist off the cap and tilt the jar over until a teeny, tiny drop falls out. You want to place this drop of oil on the corner of your pillowcase, preferably a corner that you sleep on. If you're worried about the oil ruining or staining your pillowcase, not to worry! Place a drop on a tissue and then set the tissue inside the pillowcase. The soothing aroma will relax your body and mind, allowing them to be in sync so you can have the best night of rest possible. If it's stress you need help with, as we all do, then twist off the cap and just take in a nice inhale and this will help to calm down your nerves.
Where to Buy: Essence Of Vali Sleep A Bedtime Ritual, $18.95, Isabellacatalog.com