If you clicked on this article, my guess would be that you either a) are starting to overcome acne or b) are still struggling with it. Either way I'm here to tell you my story on how I finally kicked acne out (hopefully forever). Of course, everyone's skin is different but after years and years of trial and error, I have to share my success story in hopes of helping others out there who may be in the same boat that I was.
A Little Background
Ever since I can remember I've been struggling with acne. Blackheads, those really angry little ones that sit under your skin for a week and just hurt, and of course, whiteheads. All throughout high school I was pretty much the queen of whiteheads. I still remember kids making fun of me especially when I'd get one right on the tip of my nose or in the middle of my forehead. I never understood my acne, really. I'd always wonder what I was doing wrong and whatnot. I remember having friends who literally would wash their face with just some water and have flawless skin and here I was trying every acne kit under the sun and still having breakouts like you wouldn't believe. Talk about frustrating.
I would refer to my skin as combination. I'm usually an oil pit in my t-zone and normal everywhere else. The only place I was breaking out was my t-zone so I always blamed my breakouts on the oil thinking that if I could get rid of the oil then all of my problems would be solved.
The Trial and Error Phase
Like I said, for years upon years I was trying tons of different acne kits that I'd see promoted on TV that seemed to cure acne in the blink of an eye – anything new and fancy that I could get my hands on. The problem with those that I later realized were these kits were so generic. They were for people who had super oily skin all over and those who were getting serious cystic acne. I thought about how much that didn't make sense. I had purchased all these kits and no one had ever even asked me my skin type or any personal questions about my skin, so that's when I started going directly into the store rather than ordering kits I saw on TV or over the phone.
MORE: 10 Things No One Ever Tells You About Hormonal Acne
I remember the first skincare product that I ever purchased after this realization was a kit by Kate Somerville at Sephora for combination/acne prone skin. It was exciting that this kit was not specifically for super oily skin and I had so much faith that it would work. The kit was $65 and my mom totally ripped me apart for spending that much on skincare because we were used to paying $29.95 for Pro-Activ. After using the Kate Somerville kit (and it actually starting to show me the results that I wanted to see) I became obsessed with skincare and soon I was blowing all my cash from my part-time job at American Eagle on cleansers, moisturizers and spot treatments.
This started an incredible cycle of trial and error for me. I was obsessed with finding the perfect product that would clear my acne for good because there were thousands of products just in my local Sephora – nevermind online or at department stores. I was determined.
Finding a Solution
After about five or six years of trial and error (it's not a quick process, my friends), I have finally found the products that are perfect for me. It was a long, vicious cycle but it's absolutely worth it now that I can leave the house without a full coverage foundation on. Yes, I can actually wear a tinted moisturizer and feel confident walking out the door (something I literally never thought would happen). Like I said everyone's skin is different, but if you're in the trial and error phase right now, I suggest looking into these products that healed my skin (and my confidence)!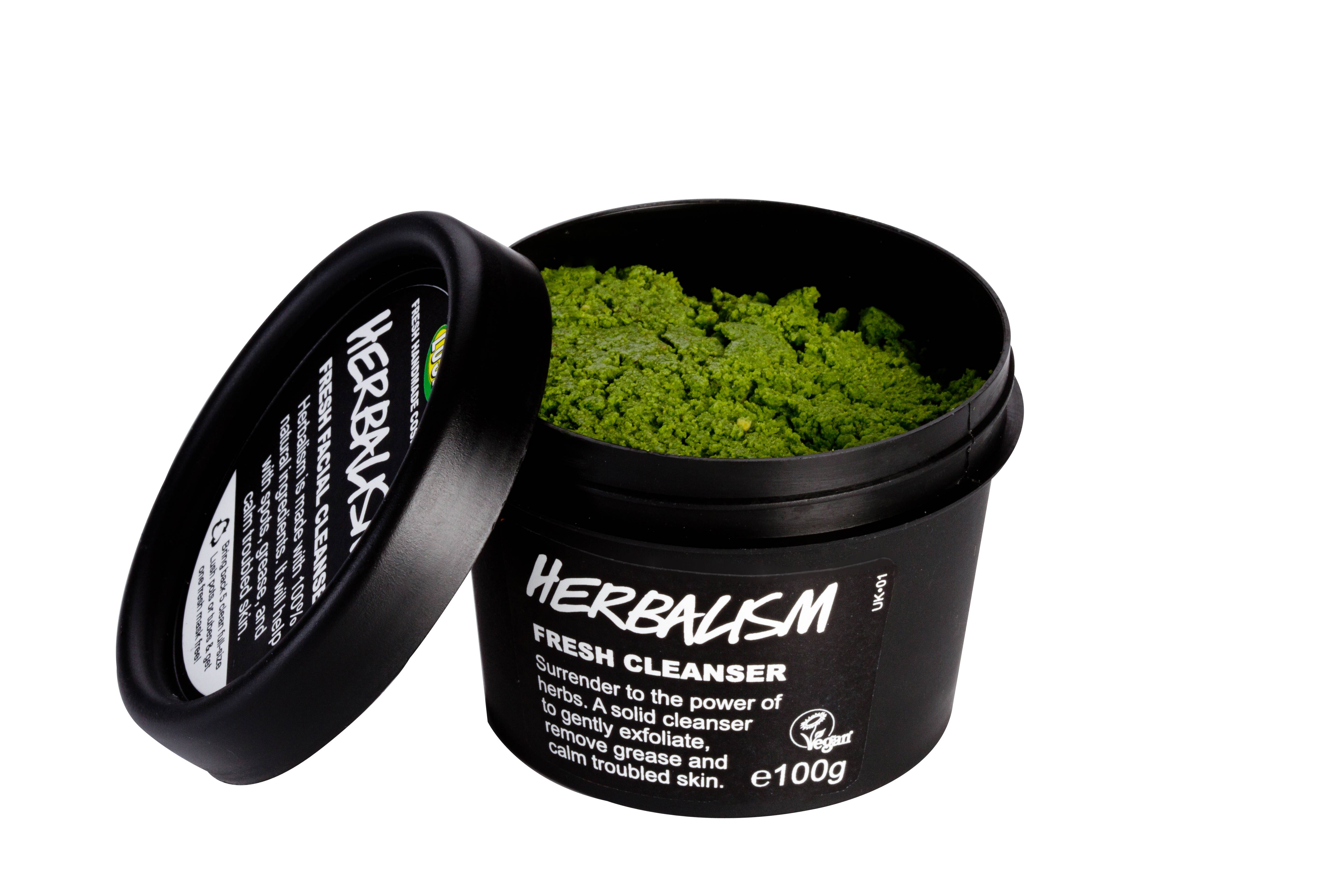 Cleanser: I'm pretty turned off of kits after having such bad luck with them, so I choose to purchase products separately according to skin type and what they'll help me achieve. I had some pretty good luck with the Shiseido Ibuki Gentle Cleanser and Boscia Detoxifying Black Cleanser, but they weren't completely clearing up my face. A few months after trying those I got a job at LUSH and discovered Herbalism. It is incredible what this cleanser does for my skin. It is so gentle and doesn't dry out your face at all. It's made with a base of kaolin clay that helps to give the perfect deep cleanse and rice bran that rids your skin of excess oil. There's a ton of herbs—rosemary, nettle and chamomile—and chlorophyllin that leaves your skin nourished with tons of vitamins and minerals and feeling fresh, clean and calm. I will continue to use this cleanser until the end of time, I swear.
MORE: Ingredients Your Acne Cream Must Have – And The Ones It Shouldn't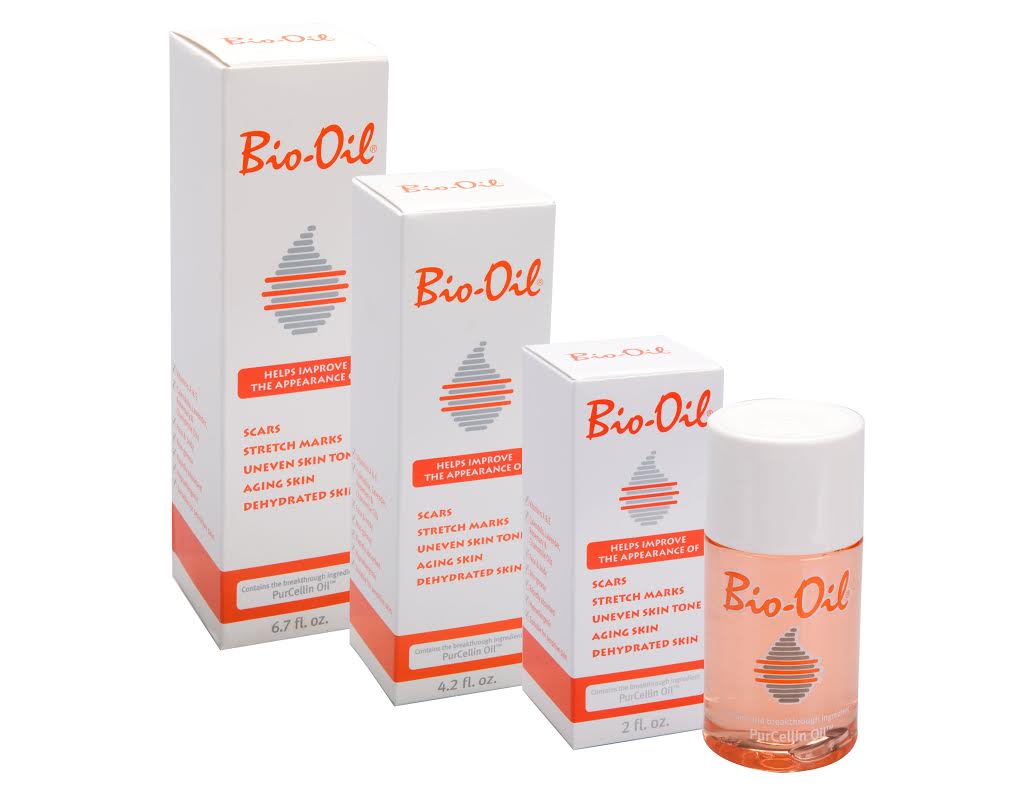 Moisturizer: Since Herbalism has worked so well for me, I decided to try one of their moisturizers as well, Vanishing Cream. This baby worked wonders to help to clear more of my acne and balance my combination skin. It's a super lightweight moisturizer that softens your skin with grape seed oil and tightens pores with witch hazel. But, after my acne started clear up, I needed to start focusing on all the acne scarring that I had leftover (which was just as bad as the actual acne). After seeing all the products at Sephora for lightening acne scars, I almost started to lose hope because they all seemed too harsh and it seemed that gentle, more natural products were working really well for me. When I came across a review on Bio-Oil, I was immediately intrigued. Made with tons of botanical ingredients to help moisturize and fade scarring, I went to CVS and bought a bottle. After three days of using it, I literally had already started to see my scarring fading and I was hooked. Now, a few months later, my acne scarring is almost COMPLETELY GONE. I am in amazed. No pimples, no acne scarring.
Of course, around that time of the month I get the occasional hormonal pimple and when that guy comes along, I pop some Murad Acne Spot Fast Fix on it a few times a day and by morning, it's almost completely gone. Speaking of Murad, I've also been using their Oil-Control Mattifier as a moisturizer in my t-zone before applying makeup since the Bio-Oil tends to not sit well with my foundation and I love some oil control throughout an eight hour shift at Sephora.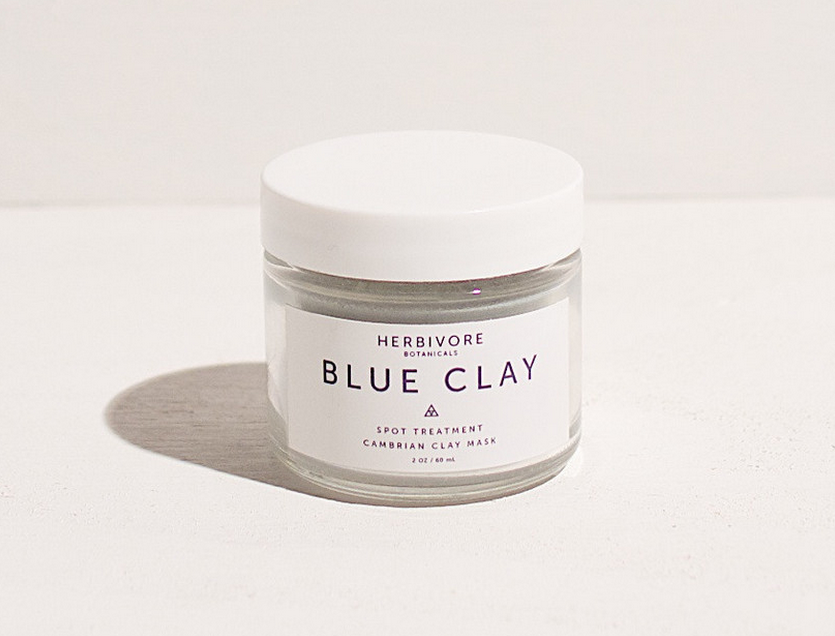 Treatments: Since I'm 99% clear of acne and acne scarring, I'm all about prevention. Since I don't want to switch up my cleanser/moisturizer routine that I have going on and I'm a serious product junkie, it seems that I've acquired a sick obsession for face masks since I can totally switch them up all the time. I've been having great results with the Herbivore Botanicals Blue Clay Mask and the LUSH Cupcake Fresh Face Mask. Sheet masks have also worked wonders on me, but my all time favorite is actually one that I thought wasn't going to work well: the Sephora Collection Green Tea Face Mask. I literally hoard these things and use them about once a week.
Please remember that everyone's skin is different and these products may not be the right fit for you. Check them out and do your research and if they sound like a great match, absolutely see if they will help you the way they helped me. Also, don't give up when you get frustrated! It's not an easy journey, but trust me, the destination is an absolute life changer.