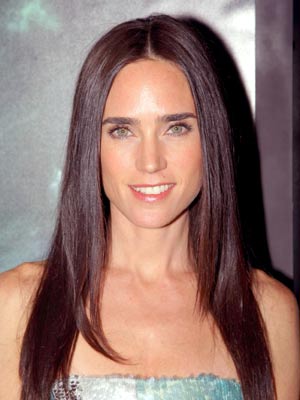 Doesn't Jennifer Connelly look fabulous with sleek hair?
Credit: Eric Charbonneau / WireImage.com
To me nothing says glam more than super sleek, straight and shiny hair. It's one of the easiest and most fabulous looks to create.
Start off with Hair Sheet Styling on wet or dry hair. It will help to fill in the cuticle and give hair that amazing sleekness that you are looking for. Using a flat paddle brush, blow-dry one and a half inch sections. This will ensure that you dry every strand of hair and eliminate any frizz or potential curling. A flat iron is the key component for this look because it creates a smooth surface and smoothes down the hair cuticle. Before you flat iron, be sure to apply a shine protection cream like Tame It Shine Lotion to protect hair and give it beautiful, frizz-free smoothness. The end result will be smoking hot straight, sleek hair.
Remember, Beauty Is Individual
As a celebrity hairstylist, I often receive samples of new products directly from beauty brands to test out. Any product I mention in this blog is one that I've tested out myself, in accordance with Daily Makeover's Editorial Ethics Pledge.