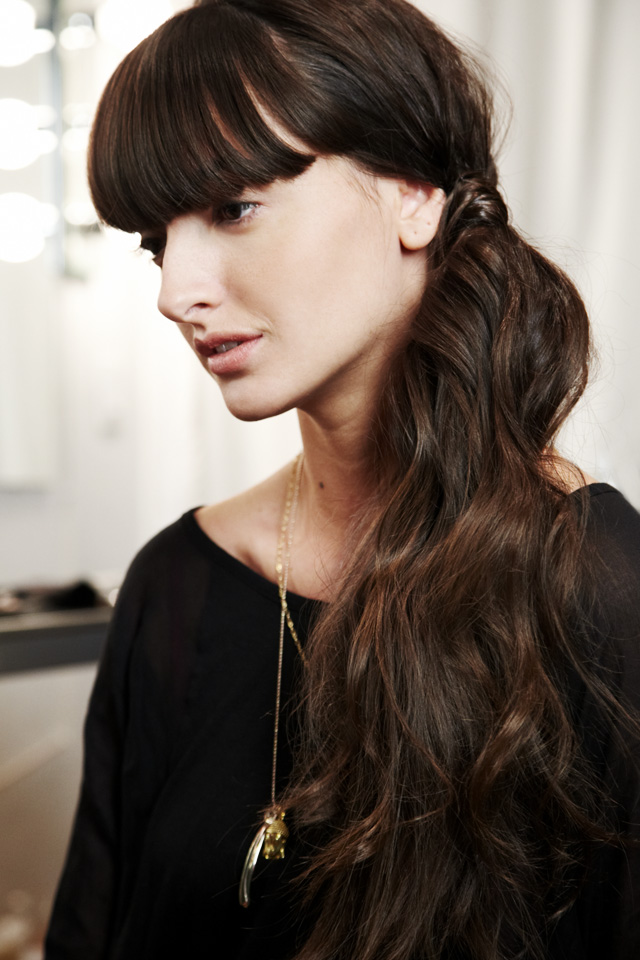 We can't say it enough, but ponytails are the go-to style for the season. If you don't want to have a boring pony, try one with a bit of texture to it. Gloria Espinoza of Cutler Salon showed us how to get a messy side pony in just a few quick steps. She also let us in on the secret that the dirtier the hair, the easier it is to style this ponytail, which is great news for us.
Follow the steps below and try out the messy ponytail!
Step 1:
If you don't already have texture, wrap your hair around a curling iron for an edgier look. Make a pretty curl and rough it up with your fingers.
Step 2:
Lightly comb your hair down to the side of your head and over to the side, off the shoulder.
Step 3:
Use a bungee to secure and to keep the texture you want in your hair.
Step 4:
Grab a piece of hair and wrap around the bungee, then pin and spray with Redken 18 hairspray.
Step 5:
Tease the ends to make it a bit messier, and keep in mind for this style the dirtier the hair, the better.
Photos Courtesy of Joey D'Arco for Beauty High