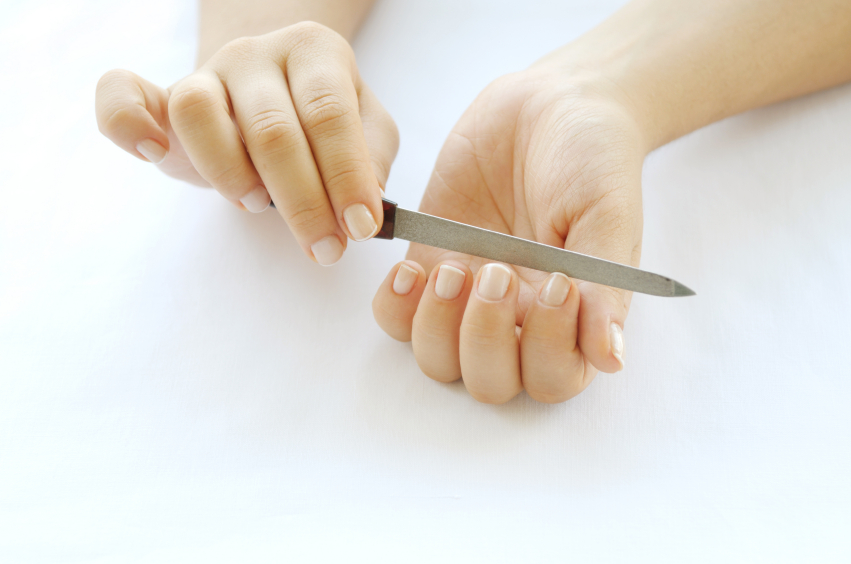 When you work in the beauty industry, it pretty much comes with the job description to be bombarded with beauty questions on a daily (sometimes hourly) basis from friends and family. Since we are lucky enough to work with a bevy of experts who drop excellent tips on us without blinking an eye we figured it was due time to share them with the rest of you. With Ask an Expert, we'll be reaching out to some of our favorite pros in the industry with the beauty questions that you send in via social media (with the hashtag #BeautyHelp). So please, send in your critical beauty questions and we'll get them answered for you!
When it comes to our nails, winter may be the worst time as far as health goes. The dry, cold air isn't exactly a help for our dehydrated, cracked fingers, and our nails tend to take the brunt of the hit. This week's Ask an Expert deals with how to keep nails from peeling by getting to the root of the problem, and using the proper tools to get your fingertips back on track to being beautiful.
MORE: How to Fix Every Nail Problem in the Book
Q: How do I keep my nails from peeling? – @Redfuzzycow
A: There are a few things that can cause peeling. Using too coarse of a file to shape nails can cause the nail layers to separate, eventually leading to peeling. Daily routines like constant hand washing, antimicrobial soaps, household chemicals, etc. can cause nails to become dry and brittle causing nails to chip and peel.
Use a 240 grit or higher (280/320) nail file to shape natural nails and rehydrate cuticles and nails daily/nightly with cuticle oil to keep nails flexible and help against peeling. – Tom Bachik, Nail Technician and Celebrity "MAN-icurist"