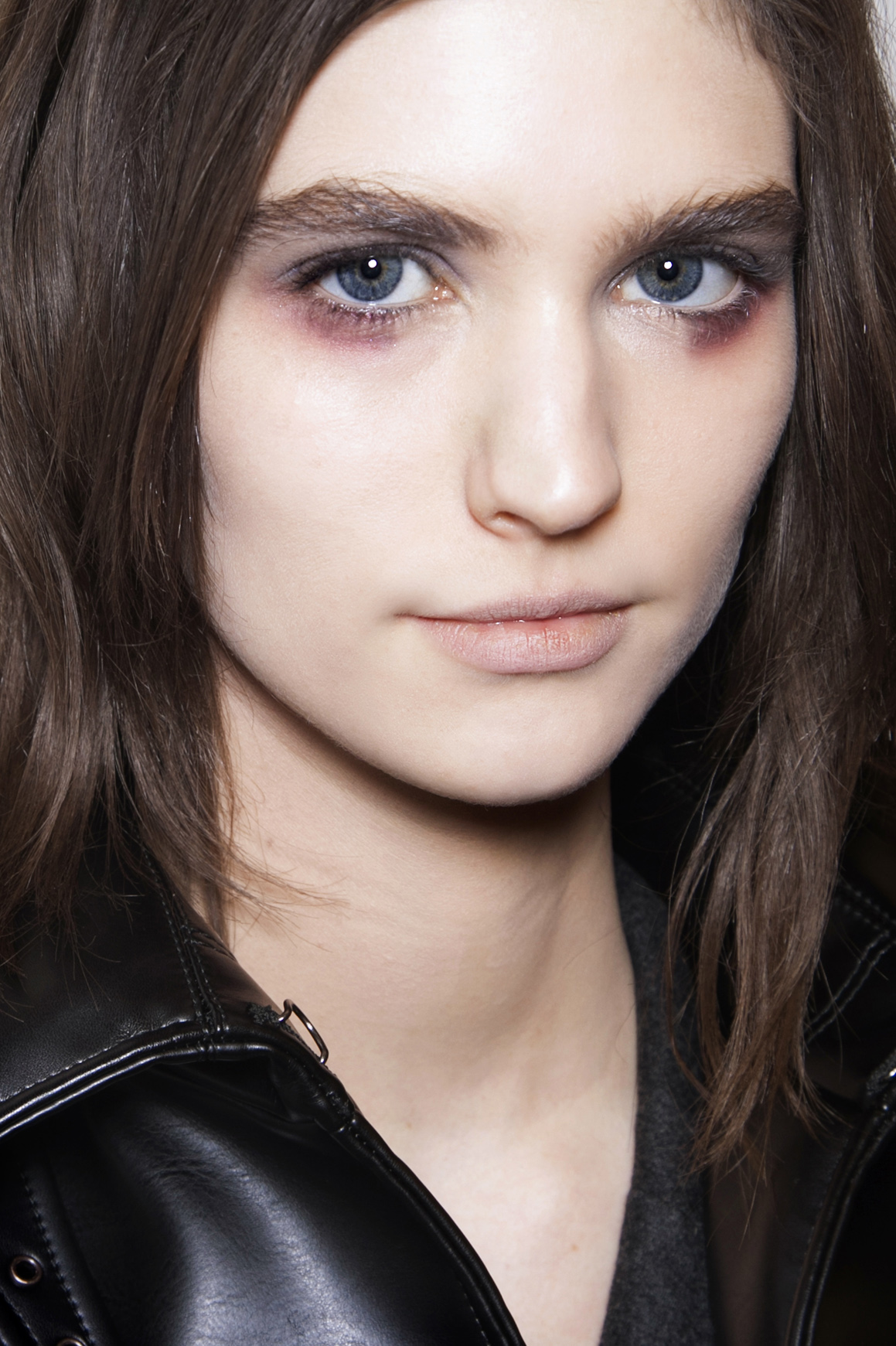 Since we are lucky enough to work with a bevy of experts who drop excellent tips on us without blinking an eye we figured it was due time to share them with the rest of you. With Ask an Expert, we'll be reaching out to some of our favorite pros in the industry with the beauty questions that you send in via social media (with the hashtag #BeautyHelp). So please, send in your critical beauty questions and we'll get them answered for you!
As much as we love eye makeup, there are few things more frustrating in life than when your black eyeliner and mascara slip down your lid to give you dark, unsightly circles underneath your eyes. Your makeup could look flawless when you leave your house in the morning, but one oily eyelid or low quality liner can make your selfie-worthy eye makeup look like you're trying to go for a "panda" look. We know this is an issue for many women, and celebrity makeup artist Terri Apanasewicz is here to help. Below, Terri explains the best way to get your makeup to stay put all day long.
MORE: Ask an Expert: How Should I Do Makeup on Small Eyes?
Q: How do I once and for all stop my eye makeup from slipping down my face and giving me what I like to call "panda bear eyes?" – @Havethehabit
A: "Julie, a lot of people ask me this question.  Like most makeup & skincare quandries, it's trial and error with products. My recommendation is to use a gel eyeliner. I find that these products stay put no matter what shape your eye. MAC's Fluidline, Vincent Longo's Crème Gel Liner, and L'Oreal Infallible Gel Lacquer are all great products to use."  — Terri Apanasewicz, Celebrity Makeup Artist with a client list including Mila Kunis, Gisele Bundchen and Lady Antebellum.
Image via Imaxtree