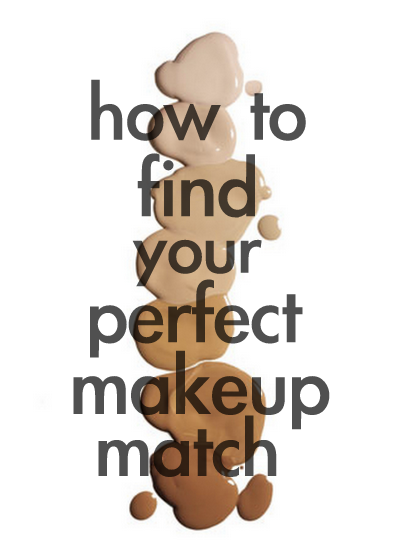 Dear Kristin,
What's the best way to find my perfect foundation match?
Xoxo,
Emma
Finding the perfect foundation can be tricky but not impossible! There are a few things you must consider. First of all, you must decide on how much coverage you are looking for. Most people think they need more coverage than they do. If you have nice skin why cover it up? Foundation should merely be used to even out the skin tone. In most cases a little bit of concealer used as needed will do the trick! My favorite concealers are Bobbi Brown Stick Foundation (used as a concealer) and Laura Mercier Secret Camouflage. Or, you could try a tinted moisturizer instead of a full coverage foundation. My favorite tinted moisturizer is also by Laura Mercier. It's sheer, lightweight, oil-free and has an SPF. It's good for sensitive skin too! If you are looking for a little bit more coverage though I do love the Armani Luminous Silk Foundation. It's not too heavy and has a nice seamless finish. If you have spots to cover that the foundation or tinted moisturizer doesn't completely erase you can use concealer to spot treat. An amazing brush for this is Make Up Forever's brush #16S.
After you decide on how much coverage you are looking for you want to take into consideration your skin type. If you have super dry skin you don't want to get something that has a matte finish. It will only make you more dry and leave the skin textured. And if you have really oily skin you don't want something oil based that has a shiny finish. Pretty easy! If you are oily or get shiny in your T-zone you should set the foundation with some translucent setting powder. This comes either loose or in a compact. Whichever you prefer. Again, I turn to Laura Mercier for this! I carry the compact with me and have the loose powder at home. And of course in my makeup kit for work!
Now, when testing out colors you need to make sure you are testing it on a clean and moisturized face. If you already have makeup on you won't find an accurate match. You want to pick a couple of colors that look close to your skin tone. Most people have yellow undertones but in very pale skin a la (Karen Elson) you could have pink undertones. This is very important when trying to match your color! Once you pick a couple of colors, test them on your jawline. Let them settle into the skin and see which one disappears. This is your match! Sometimes store lighting can be deceiving. Walk outside if you can. Seeing this in good lighting is essential!
One last thing…don't forget to properly prep your skin for foundation. A good skin care regimen is the best thing to maintain clear skin and to prevent signs of aging. Always moisturize the skin before you start your makeup routine. This will ensure that the makeup will go on as smoothly as possible!
Kristin Gallegos, a Community NYC makeup artist, will be answering your beauty questions regularly here at Beauty High, so submit any makeup qualms to experience@stylecaster.com with the subject: Dear Kristin. Kristin began her work as a makeup artist assisting the talented likes of Dick Page and Lisa Butler to refine her own skills, and has since worked with legendary photographers such as Terry Richardson, Patrick Demarchelier, Peter Lindbergh, David Bailey and many others. Her work has been camptured in the pages of "Vogue", "V Magazine" and "Self Service" with clients such as Michelle Monaghan, Amy Ryan, Amber Heard and more. Kristin has also been featured in StyleCaster's 50 Most Stylish New Yorker's and The Kiss. You can reach Kristin directly on Twitter @KristinGallegos!