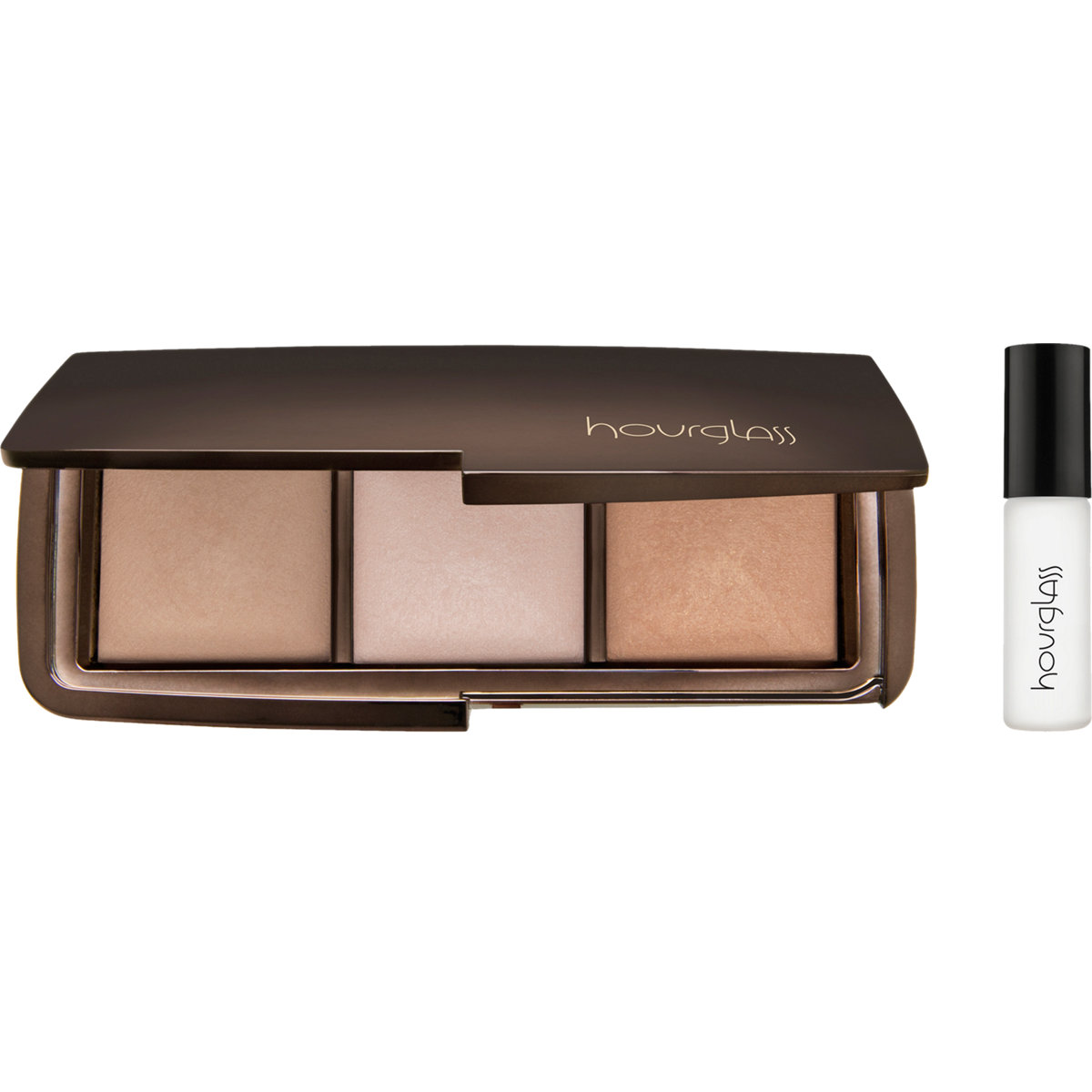 You know how you see the "bestsellers" and "most popular" products in beauty stores, so you of course scoop them up, but then you realize you have no idea how to work them? In "How It Works," we're going to explain to you exactly how to get the best use out of your products, whether they are cult classics or hot off the conveyer belt must-haves. We'll teach you the basics, as well as a few industry expert tips to make sure you're getting the most out of everything you buy.
We all want that lit-from-within glow, because who doesn't want to look like they have naturally radiant skin? However, finding a face powder that will give us a little shine can be a tricky task, since many work to mattify instead. So, we reach for highlighters, but if we put them all over our face we're left looking like a disco ball, which is the opposite of subtle. Just when we thought achieving the perfect natural glow was a no-go, we tried Hourglass Ambient Lighting Powder Palette, and the look of our makeup was changed for the best, forever.
MORE: Must-Need Tricks For Highlighting Your Face
Product Perks:
Unlike traditional powders that simply conceal imperfections, the powders in this palette utilize photo-luminescent technology to filter out harsh light and refine the appearance of the complexion.
It provides a soft, subtle glow to the skin without being overly glittery.
This compliments every skin tone, leaving all with a multi-dimensional luminescence.
Enhances skin in any type of light, including flash photography.
How It Works:
This palette contains three powders that capture, diffuse, and soften the way that light reflects on the skin. To get the most out of this palette, use each powder in different places for a different effect. Dim Light is a neutral peachy-beige powder that is best used all over your face. Take it on a big, fluffy powder brush and sweep it all over to blur out any imperfections and instantly smooth skin. Incandescent Light is a pale, light beige with neutral undertones and a soft ivory shimmer. Take it on a small powder brush and press it on your under eye area to help set your concealer and further brighten up the area. You can also use Incandescent Light along the top of your cheekbones and down the bridge of your nose for a subtle highlight. Radiant Light is a sun-kissed golden beige, so take it on a blush brush and sweep it along your cheeks to instantly warm up your skin tone in the most natural way.
Where to Buy: Hourglass Ambient Lighting Powder Palette, $58, Sephora.com