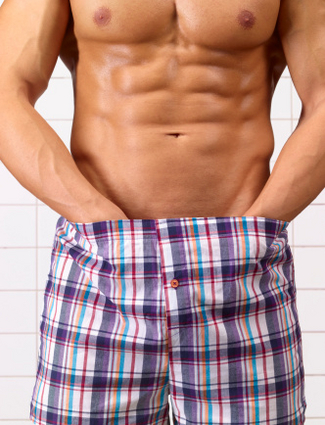 Photo: Peter Dazeley/Getty Images
Male athletes getting pedicures is nothing after hearing this. It seems that men have dived even further into the once female-driven beauty industry, by getting brazilian waxes.
Just like for women, the treatment removes some or all pubic hair. And the crazy part: men walking in for the treatment are from all different backgrounds and communities.
Jersey Shore Talk About Vajazzling
"It's the gay community, it's the straight community, it's very conservative guys, it's very liberal guys," said Mike Indursky, the president of the Bliss chain of spas, to The New York Times. "All different age groups are coming in. It's much, much bigger than we ever thought."
It's so big now that Bliss actually offers the Ultimate He-Wax, and visits for the treatment is gowing to double by the end of this year. But it doesn't end there. Face to Face, a salon in Manhattan with predominantly male clients, offers "pejazzling," which is exactly what it sounds like. Similar to women's vajazzling, patterns, such as stars and dolphins, are created on skin with crystals.
We see nothing wrong with being clean shaven, but we're a little uncertain about this growing trend. What do you think? Hot or just plain weird?