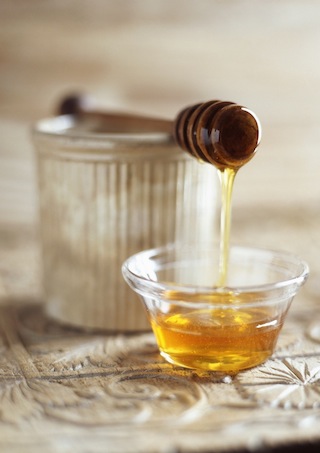 Is your hair looking a little rough during the cold season? Winter can be quite the hazard on skin and hair. It can dry you out, leaving all areas of our body parched, dry, and flakey. A surprising asset can be – of all things – honey! It's really tempting to go out and invest in dozens of various hair masques and treatments, with varying degrees of success. How great is it if you find a solution right in your own pantry?
Hair Lightener
You may not be aware that honey is a natural lightener. Thinking of adding a touch of dimension to your hair with highlights? Desire a subtle lift to your locks? (By the way, if you want to darken your hair, go for molasses! It totally works!) Try mixing honey with your hair conditioner, and adding a squirt of lemon. 
Dry Hair Solution
Whether you just left the ski slopes, have been frolicking on the beach or just living your day to day life in pollution, your skin may be feeling drab and dry around now. Add a touch of shine with a honey hair mask. This is an easy one to do whenever you need a boost. Grab a spoonful of honey (you can adjust in either direction depending on how dry/long/coarse your hair is) with a few cups of warm water.
Hair Loss
Hair loss is no joking matter, but it's something many of us face at some point in our lives. When you do honey masques or conditioners, they can help to soften and condition your hair, which will help hair health. This may help it stick around longer!
Grow Your Hair
Along the same reasoning,  your hair may just get a little longer with a burst of sweetness. Honey is an emollient, which means it'll make your follicles and scalp healthier.
Photo via Diana Miller/Getty