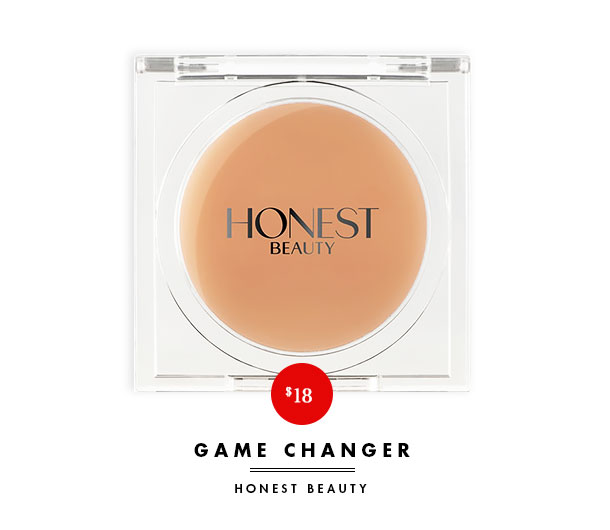 Fall has never been my favorite season, and that's partly due to the dryness I always experience once the temperatures drop. While everyone else can't stop raving about pumpkin and skinny scarves, I'm hiding under my comforter crying about my dehydrated lips, hands, and cuticles. OK, that's a slight exaggeration, but you can definitely find me slathering on hand lotion and lip balm at least 5 times a day—just ask anyone in my office. But recently, I've discovered a product that has changed my cool-weather life, and I can thank Jessica Alba for it.
My moisturizing miracle? Honest Beauty Magic Balm ($18, honestbeauty.com), and it more than lives up to its name—it truly is magical. Ironically, it does work some magic. The balm has a blend of intensely hydrating and soothing botanical oils like jojoba oil, chamomile, and calendula, and it can be used pretty much everywhere, with the exception of your eyes. It's lightweight, non-greasy and it really works. Nothing else has ever protected my skin this well.
I've applied it on my lips for a dose of moisture before applying my lipstick, and I wear it by itself on the days where I want to rock a glossy, natural lip. It's been a lifesaver for my cuticles and the dry patches on my hands, absorbing quickly and leaving my skin feeling smooth and healthy. I've even dabbed it on the apples of my cheeks to create a dewy, woke-up-like-this glow—how's that for multitasking?
Jessica Alba has admitted in many interviews that its made her daily beauty regimen, and I totally see why. It's become an essential part of my morning and evening routine—and I even throw it in my handbag whenever I leave the house. Because it's free of synthetic fragrances, it won't overwhelm you with a scent that, in my case, always leads to a mid-afternoon headache. It's also made with zero dyes, so it doesn't clash with any makeup you're wearing on your face, and it's ideal to apply before bed.
While the compact packaging is convenient, there is a very real downside to it being a balm. You have to make sure your hands are perfectly clean before you apply it with your fingers, otherwise you could be transferring germs and bacteria into the formula—kind of gross, and also harder than you think in NYC.
As far as multitasking beauty products go though, this is a must-have. And because it's helping me battle my dry skin, I'm actually starting to enjoy fall a little, tiny bit more. Believe me—that's saying something.
More From Daily Makeover: Hair and Body Oils You Need