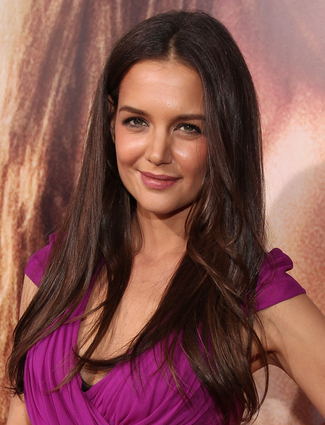 Photo: Christopher Polk/Getty Images
Dressing the oh-so-trendy Suri Cruz has seemingly inspired Katie Holmes to take the next step in fashion: She's officially become the ambassador of Tommy Hilfiger's latest collection. The stunning actress and designer have teamed up to promote the charitable Promise Collection, which is part of Hilfiger's role as a Millennium Development Goal global leader.
Leighton Meester And Vera Wang Team Up For Cancer Awareness
"The collection–which features pieces that have either been produced in Africa or that use locally-sourced cotton–comprises classic Tommy Hilfiger styles but in bold colors and vibrant African prints (read: the ideal spring collection). All profits from the range will be invested back into Millennium Promise, the charity set up to help achieve the Millennium Development Goals, like halving extreme poverty by 2015.
Tommy has already visited Ruhiira in Uganda to see the difference his $2 million donation in 2010 made, while Katie hit up the rural region ahead of fronting the campaign.
Spring's Sexiest New Hair Colors
In the campaign, there will also be a focus on women's issues by the charity -including working towards gender equality, maternal health and universal education. The collection will be available in Tommy Hilfiger stores and online later this month, follow us on Twitter (@dailymakeover) for the latest details.