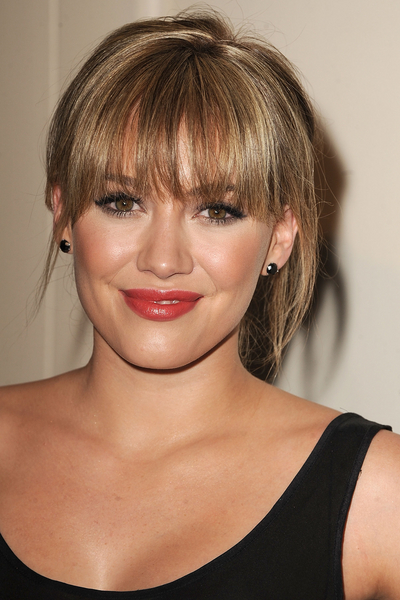 Photo: © Steve Granitz/WireImage
Hilary Duff gets bored easily with her hairstyles.
The singer-and-actress is often changing her tresses as she doesn't like to keep the same look for too long and loves to experiment.
Speaking about her new blonde 'do–which is a similar shade to when she shot to fame playing Lizzie McGuire–Hilary said, "I was like 'I'm bored and I wanted to dye my hair really, really blonde' and then I got scared–and then it turned out really blonde. I haven't been this blonde and my sister's calling me Lizzie McGuire which is so funny. I'm like, 'No please don't call me that!'"
Although she is pleased with the final result, Hilary says the hair color makeover took some time and lots of trip to the salon to achieve.
She told People magazine, "I was at the salon two days a week for the past two weeks and it was driving me crazy. But you know when you're just not happy? You're like, 'I need this tweaked and fixed,' and so it was just me being mental."
She also revealed husband Mike Comrie is a fan of her new look although would be impressed with any of her looks. She said, "He loves me blonde but when we met I had brown hair so I think he loves me any way."


Try on Hilary Duff's hairstyles in the Makeover Studio!