Bangs are a fun, simple update to any hairstyle, but their upkeep can be high-maintenance. For those days when you just don't want to deal with your fringe or when you want your makeup to take center stage, we've got five ways for you to take a bang break.
Braid Your Bangs
Incorporate your bangs into an updo like Lea Michele's braided look at the People's Choice Awards. If you have blunt fringe like Lea's, make sure to braid very close to the hairline so the short strands don't pop out of the braid.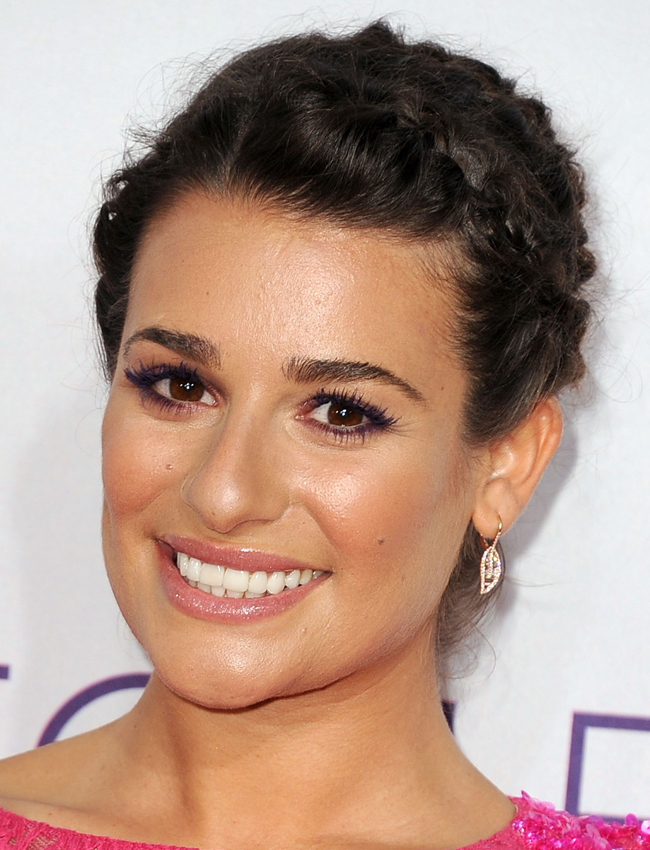 Gel Your Bangs
If you're going for a sleek style like Taylor Swift's at the Golden Globes, use a gel or pomade to slick your bangs off your face. For a more textured look, apply gel or hairspray to your fingertips and comb your fringe back using your fingers.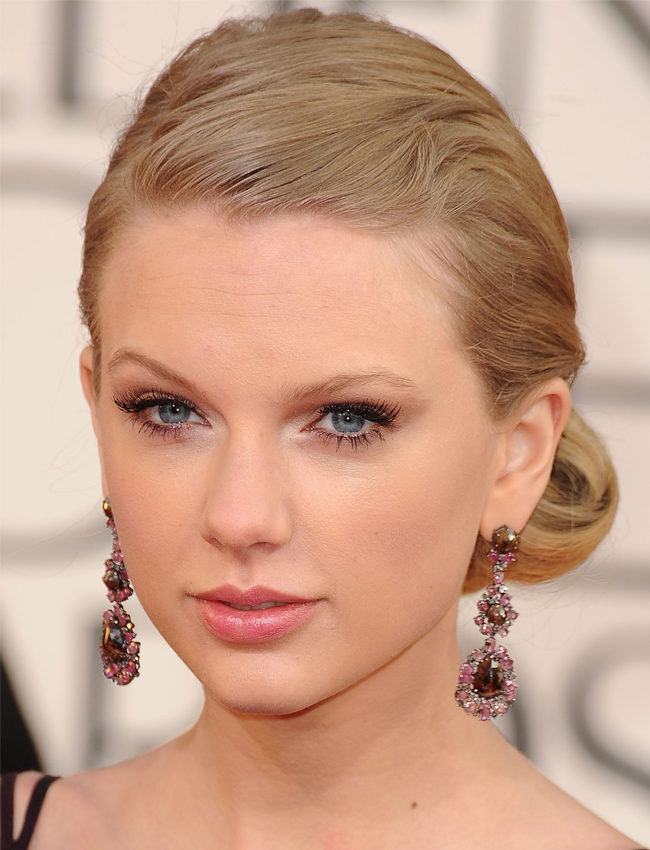 Try A Center Part
Recently Jessica Biel created a center part, dividing her bangs in the middle and clipping a piece to each side. Style the long front pieces of your hair over the clips to hide them.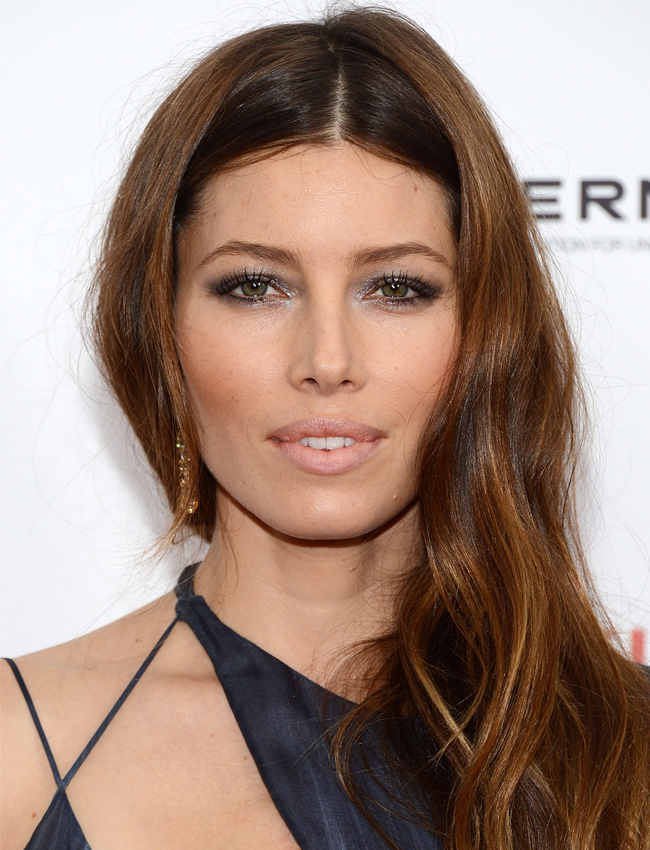 Pull Back Bangs In A Half-Up Style
Create a simple half-up hairstyle by pulling bangs straight back like Kerry Washington did at the NAACP Image Awards. For a little volume, tease the hair at the crown before pulling the fringe back.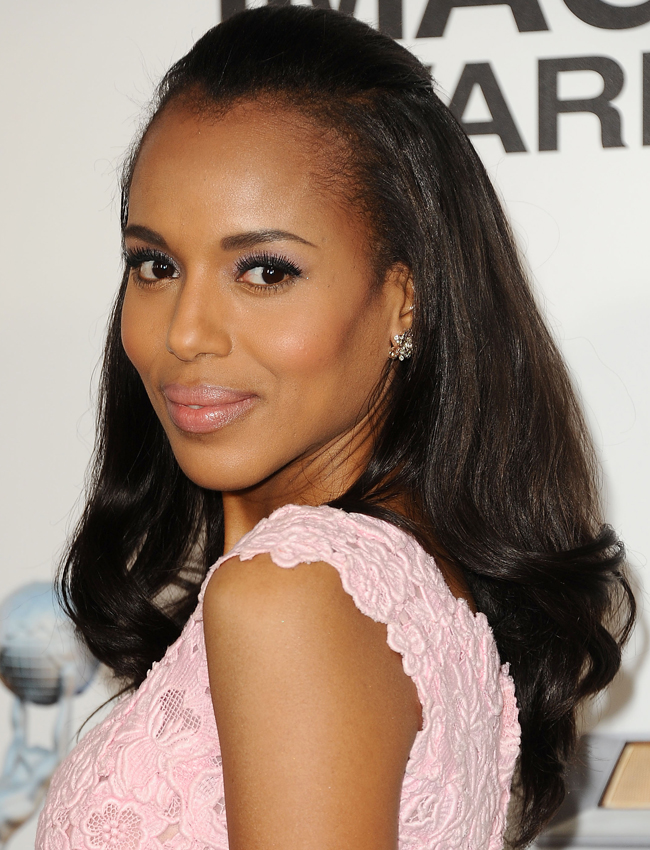 Brush Them Aside
If you you have side-swept bangs like Emma Stone's, you can blend them into the shortest layers of your hair. This look works best with wavy or curly texture — curl your fringe away from your face to keep the short pieces out of your eyes.