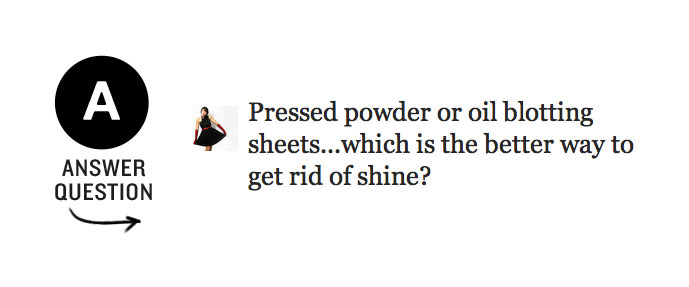 We here at Beauty High are always on the lookout for new tips and tricks, from experts and friends alike. Now, we need your help!
Head over to the Advice section on our sister site, StyleCaster, and tell us your secrets for getting rid of shine!
Well post an article later this week and give a shout-out to everyone that helps out!
Its easy to take part, just post your responses here. Once youre done, dont forget to post your own questions for our expert community to answer!