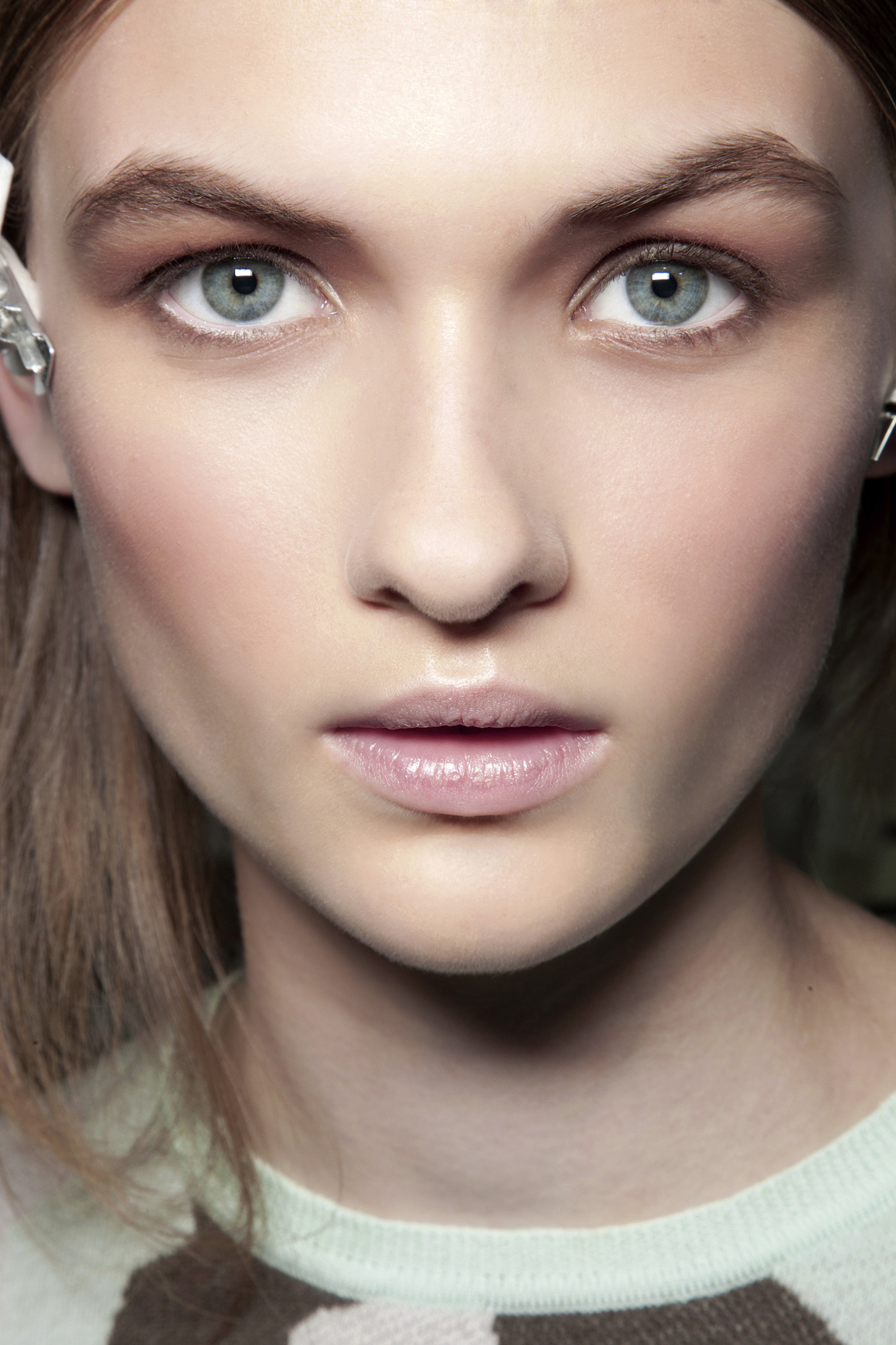 We all want siren lips that are plump, full and supple. In the winter months, this becomes increasingly hard to maintain. The alternative? Dry, cracked, peeling lips, which are just plain not cute. Below are expert tips for keeping your pout in the best condition!
Prepared for anything: "As a makeup artist, one of the things that you pray for when you show up to meet a client is that her lips are smooth, hydrated and healthy. There's one thing that you can't fake, and that's hydrated, healthy looking lips," says celebrity makeup artist Mally Roncal, creator of Mally Beauty. Try Mally Perfect Prep Lip Balm Duo and Gentle Lip Scrub to slough off dry, chapped skin and smooth lips.
"It's so important to make sure that your mouth is taken care of.  Lip products go on smoother and last longer. Chapped, peeled lips can bleed or even get infected. So always avoid that at all costs," Roncal says.
MORE: How to Cure Chapped Lips
Dangers of dehydration: Lips lack the oil glands needed to produce naturally hydrating oils. Add to this fact that the skin on our lips is super thin (much thinner than skin found elsewhere), and it's more susceptible to dehydration.
Did you know lips have no sweat glands? "Without the protective layer of sweat and oil that the rest of our bodies enjoy, lips dry out and become chapped," explains Marta Wohrle of TruthinAging.com. "Even more surprising, the skin on our lips only have three to five cellular layers; compared to the 16 layers that the skin on our face has!" Wohrle says. It's no wonder why lips can become old, thin and pinched. But there's nothing like a good fact to require a call to action. Give your lips the love they badly need with restoring treatments.
Lines and wrinkles: "The danger of not taking care of your lips is that they can become dry, dehydrated, and cracked, which is just painful. Chronic dehydration makes fine lines appear around the vermillion border," says Pearl Dworkin, an esthetician and nutritionist. This not only doesn't look good, but it doesn't feel great, either. The lips are the most vulnerable part of our face since they are the thinnest skin and have no oil glands or melanin. If someone is prone to fever blisters/cold sores when their lips are not healthy this can trigger an outbreak and can lead to infection which can take 1 to 2 weeks to heal and can even leave a scar.
MORE: The 12 Best Lip Products With SPF
Sun protection: Low grade, chronic sun exposure can lead to sun damage to the lips.  "Ultimately this translates to pre-cancerous spots, known as actinic cheilitis, or even cancers of the lip," says Joshua Zeichner, MD, Director of Cosmetic and Clinical Research in the Department of Dermatology at Mount Sinai Medical Center in New York City. The best treatment is prevention, so protect not only your skin but also your lips every day.
Although lip cancer is on the rise, there aren't many sunscreen formulas that we would willingly put on my lips. "A few years ago, I found Jane Iredale Lip Drink SPF 15 and haven't looked back since. As well as a zinc oxide sunscreen at 8% (a good addition since lip cancer is increasing), there is a base of macadamia oil, bolstered by avocado and aloe. Anti-aging antioxidants come in the form of green tea and vitamin C," says Worhle.
Image via Imaxtree