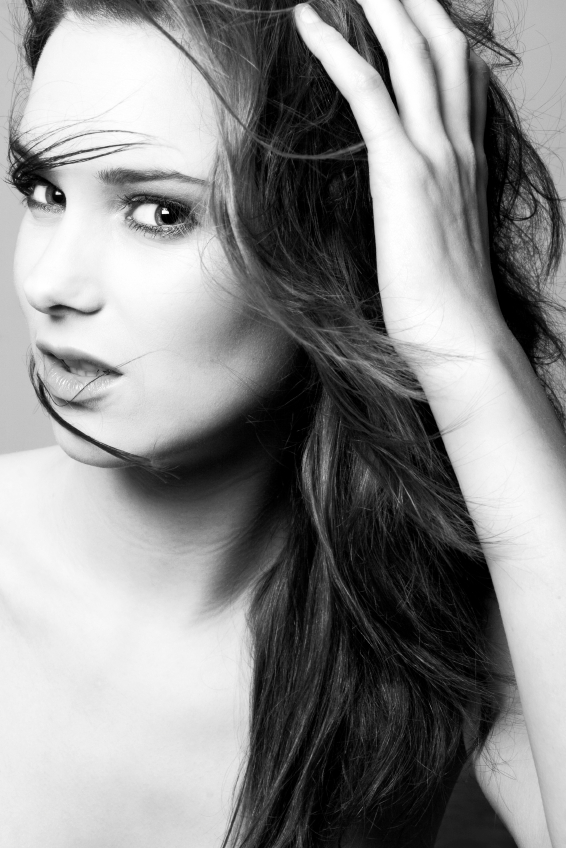 The seasons are about to start turning, and with that comes a shift in beauty products. Skin products become a bit more rich and protective, makeup colors become more lush and sultry, but what about your hair? How exactly do you prepare your hair for the coming of fall?
We turned to two of our favorite hair gurus, Tracey Cunningham, Redken Creative Consultant for Color and owner of Meche Salon in Los Angeles, and Rodney Cutler, Redken Brand Ambassador and owner of Cutler Salons, to get some of their favorite tips on how to prepare your hair for the fall season.
MORE: Expert Tips For Rocking Dark Lips This Fall
What are some of the ways we damage our hair color in summer?
"The usual culprits are too much sun, salt water and way too many ponytails. Combined with all the highlights and curling irons we use to get that summer beach hair, most of us are a mess by Labor Day!" – Rodney
"While factors like sun, salt, and heat can damage your hair, I rather like how the sun can actually give your hair color a more natural finish. When my clients come in after a beach vacation, I usually just give them a Shades EQ Gloss service and work with their natural sun-kissed locks." – Tracey
What are some key actions you can take to either repairing that damage or removing it for fall?
"Ask your stylist to help you build a haircare regimen at home. Redken has so many great products to repair mechanical and/or chemical damage. It is really about finding the products that will meet your hair's needs. If your hair is distressed from highlights and the summer sun, I'd recommend integrating a fortifying mask as it's needed, like Redken Extreme Strength Builder Plus fortifying mask is great for all types of distressed hair." – Tracey
"I always recommend a haircut/trim and a color glaze after Labor Day. It not only cleans up the damaged ends and enriches any washed out color, but it also gives you a fresh new style to  go with your new fall look! While you're in the salon, pick up a deep moisturizing mask for home. Just 10 minutes of deep conditioning a couple times a week is all it takes to keep your hair  healthy." – Rodney
MORE: 8 Masks to Repair Damaged Hair
Are there hair concerns (products, styling, weather) that occur in the transition between summer and fall?
"It depends on where you live. In some regions, the weather becomes less humid and more windy, and that could call for adding more moisture to your hair via shampoo and conditioner or treatments. For styling, it could mean changing from pomades and styling sprays to more gel and hairspray, providing a bit more hold." – Tracey
"The question I get most is, 'When is the best time to start toning hair back down?' Lighter hair looks good with your leftover tan from summer, but as the tan fades, the hair needs to have  more color so you don't start to look washed out. So when the tan goes, go darker with the hair." – Rodney
Are there particular hair colors or styles that work better in the fall than in the summer?
"I often do more low lights in the fall because people want to go a little darker, but not too dark. I also use a special technique to apply them which keeps them more natural looking. The best way to speak to your stylist is visually. If you know what you want, make sure you bring a photo with you to your appointment." – Tracey
"Once the weather cools, take down that ponytail! Not only is a ponytail damaging to the hair, but also fall is the perfect time to try out a shorter fringe since it won't stick to your  forehead or curl up along your hairline during the cooler season." – Rodney
MORE: How to Protect Your Hair Color From the Sun
Any favorite products coming this fall?
"Redken's Diamond Oil Shatterproof Shine is amazing for dull/damaged hair; it restores the lipid layer and locks in moisture for a smooth, frizz controlled look with shine." – Tracey
"I love the Redken Intense Diamond Oil. I put a few drops in the hair before blow-drying. It absorbs right in, never makes the hair feel greasy – only healthy, strong and shiny. It can also be  used as an additive to your deep mask at home to make it even better! " – Rodney
Image via Istock