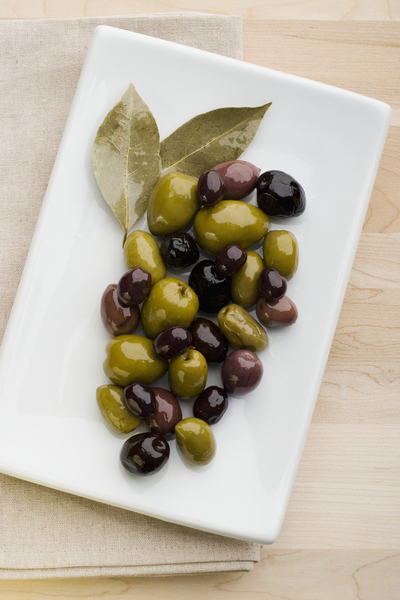 Did you know that the foods you eat can help you look better too? Foods that are rich in nutrients, low in calories and that have myriad health benefits are called superfoods. Many of these superfoods can also have tremendous benefit for your skin. Here are five superfoods that you can incorporate into your diet now to reveal healthier, younger-looking skin.
Olives & Extra Virgin Olive Oil
We need a source of good fats in our diet to help us absorb nutrients from our vegetables and fruits, keep our cells supple, skin glowing, brains sharp and mood upbeat. We also need dietary fat in order to burn fat. Extra virgin olive oil contains oleic acid, which helps us to absorb the omega-3s and other vitamins and nutrients from our foods.
Beans & Lentils
When it comes to maintaining beautiful skin and keeping unwanted pounds at bay, beans and lentils are a body's best friend. They are very low-glycemic and unlike sugary, starchy foods, won't cause a rapid rise in blood sugar. They are anti-inflammatory foods, key in preventing dull, dry, wrinkled sagging skin and body fat.
Green Foods
Green foods are young cereal grasses like barley grass and wheat grass. Nutritionally, they are close cousins to dark green leafy vegetables, but offer greater levels of "nutrient density." An ounce of concentrated green foods contains more of the beneficial phytonutrients found in an ounce of green vegetables. Green foods detoxify the body to keep skin clear and radiant.
Fish
Wild salmon and other cold water fish (salmon, sardines, herring, trout, etc.) are great sources of protein, necessary to maintain and repair the body–including the skin on a cellular level. These fish are high in anti-inflammatory omega 3 essential fatty acids, which keeps skin radiant, supple and wrinkle-free, moods upbeat and brain functioning at optimal levels.
Green Tea
Green tea contains polyphenols, which help eliminate inflammation-producing free radicals. Polyphenols protect healthy cells from cancer causing DNA damage, while ushering cancer cells to their death. Another remarkable finding is the power of green tea polyphenols known as EGCG to reactivate dying skin cells. Researchers consider this reactivation to be a potential benefit to skin diseases such as psoriasis, ulcers, rosacea, wounds–and wrinkles.


Nicholas V. Perricone, M.D. is a board certified dermatologist, world-renowned anti-aging expert, award-winning inventor, educator, and philanthropist. He is also the author of several New York Times Best Sellers, including The Wrinkle Cure, The Perricone Prescription, The Perricone Promise and Forever Young. As a guest editor for Daily Makeover, Dr. Perricone shares his expert knowledge on how to reverse and prevent damage to skin caused by chronological age, poor nutrition, hormonal changes and environment stress. For more healthy skin tips, follow Dr. Perricone on Twitter and his blog.