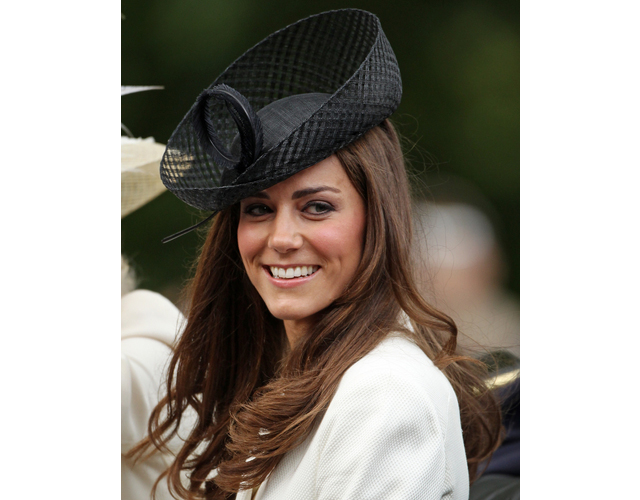 Kate Middleton has been topping beauty superlative lists everywhere lately, from being dubbed Best Celebrity Hair of 2012 to having the most requested nose in plastic surgery. It's no secret that the Duchess of Cambridge is a classic beauty, and people everywhere love not only her flowing locks and friendly beauty, but also her endearing personality. In honor of the mom-to-be's 31st birthday, we've rounded up the products in her beauty routine that keep her looking royally gorgeous. We may not be British royalty, but with the help of these beauty finds, we can get one step closer to Kate's much sought-after look.
For luscious locks, Kate uses products from the Kerastase line. In salons, she'll get a Kerastase Ritual treatment. We love this one because there's a certain treatment for every type of hair, so you can customize this to your own mane. At home, she uses Kerastase shampoo and conditioner for dry hair. If her hair is good enough to win Best Celebrity Hair, she's got to be doing something right.
To keep her skin in tip-top shape, the Duchess uses Karin Herzog Vita-A-Kombi with AHA. It's a face cream that works on all skin types, plus it can be used day and night. For someone who is constantly in the public eye, Kate's skin needs to be in great condition. This face cream is oxygenizing and exfoliating, keeping her looking fresh. For best results, use it in combination with Karin Herzog Face Cleansing Gel.
Her makeup routine mostly comes from a Bobbi Brown makeup kit. Her signature smile is highlighted by Bobbi Brown Creamy Matte Lip Color, which is long-lasting and moisturizing. We love a good lip color that can stand up to the paparazzi.
A fresh, neutral nail color is Kate's go to shade, along with a short oval nail. On her wedding day, Kate's manicurist custom mixed a pale pink color, combining Bourjois No. 28 Rose Lounge and Essie Allure for a manicure seen by millions when Prince Williams slipped on the Duchess' wedding ring. We suggest experimenting with mixing colors to create your own custom shade to compliment your skin tone.
Image via Dan Kitwood/Getty