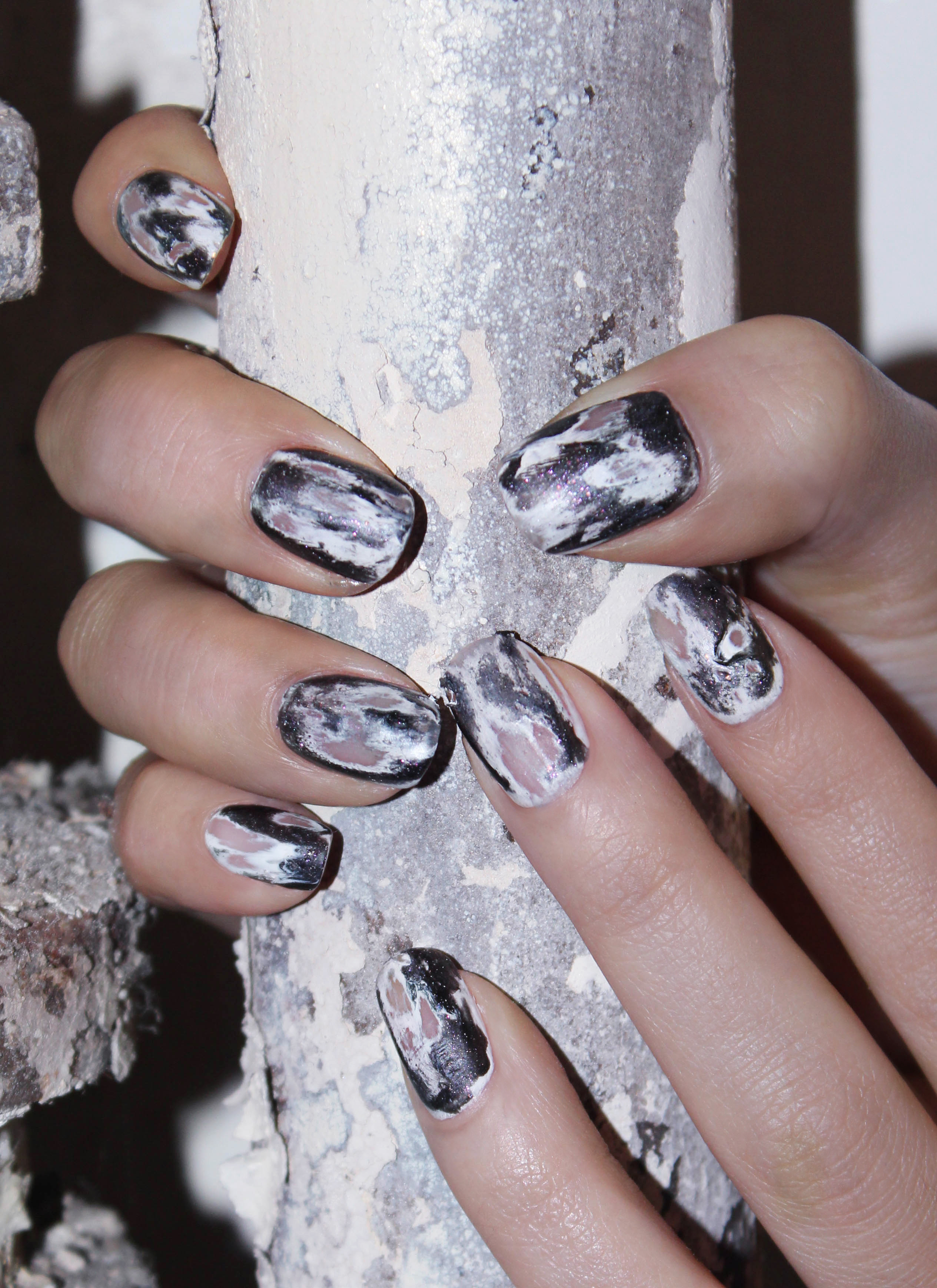 Once you've figured out what to dress as for Halloween, the next step is finding a "costume" for your nails. Whether you go for pumpkin nail art or a monster manicure, your tips should never be bare on October 31. Because the clock is ticking and we need to figure out what to wear immediately, we hunted down some easy, DIY-able nail art that will go perfect with any Halloween costume (plus, it'll look great come November, too). Jin Soon Choi created this grunge, metallic nail art and gave us the full breakdown, and we love it because it's pretty much impossible to mess up. Follow the steps below to get some enviable nails!
MORE: Halloween Nail Art: Pumpkin Nails You Need Now
Step 1: Apply JINsoon Power Base Coat.
Step 2: Apply two coats of NARS Ecume.
Step 3: Apply two coats of JINsoon Obsidian on top of Ecume, covering it fully.
Step 4: Wipe parts of the nail with a makeup sponge dabbed with nail polish remover to get the scratched, grunge effect.
Step 5: Apply JINsoon Matte Maker top coat.
Courtesy Image