Aside from all the delicious candy and scary movie marathons, Halloween is one of our favorite holidays because it's also all about the makeup – and we love to go all-out when it comes to Halloween eye makeup. October 31st is the one day where your look can be so over the top and no one will even look twice – or if they do, it's a good thing.
While we love a good DIY costume, nothing beats playing around with fun colored shadows and liners to create the ultimate eye look. Whether you're the type to wear a witch's hat or a princess crown, thanks to Instagram, we've gathered some major eye makeup inspiration that'll go with any spooky or sparkly costume. Take a look at our top Instagram picks below, and be sure to let us know in the comments what you're going as this Halloween!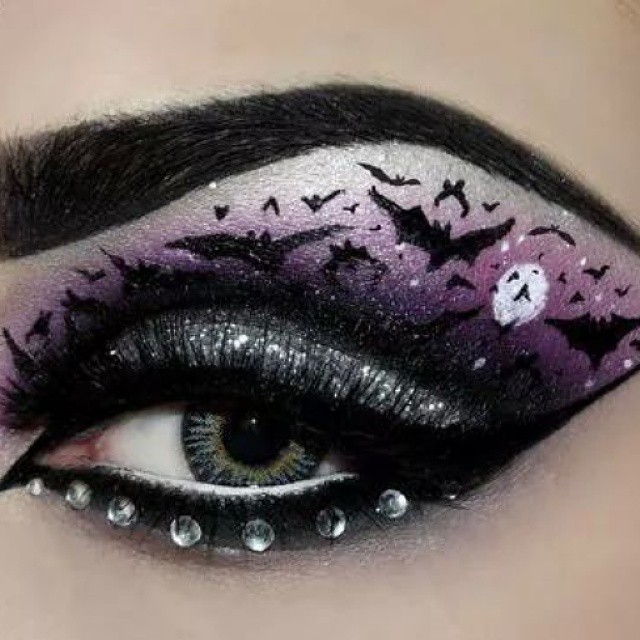 @maricelis83 will definitely be turning heads as she bats her lashes this Halloween. Even though this look is intended to be creepy, with the purple shadows and glitter, it can't help but be pretty too – win-win.
MORE: Halloween Nail Art, Plus Kittens!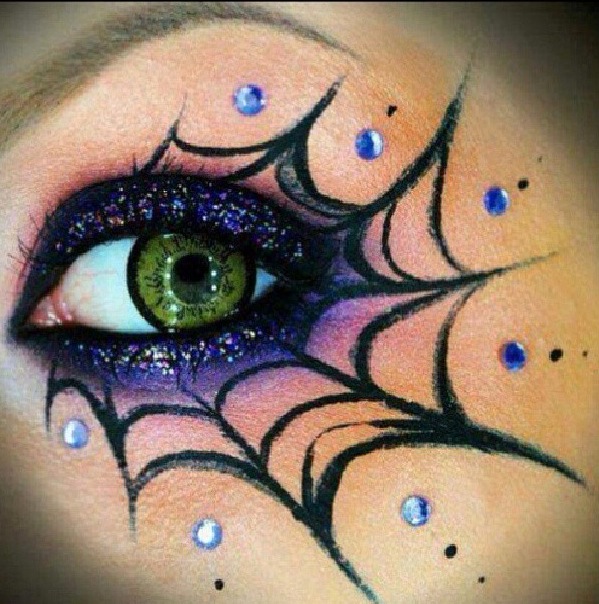 @myliquidcrack completely has us tangled in her web with this stunning look. Not to mention, the green contacts are the perfect (and creepy) finishing touch.
MORE: Halloween Makeup Ideas: Your Guide to the Best Looks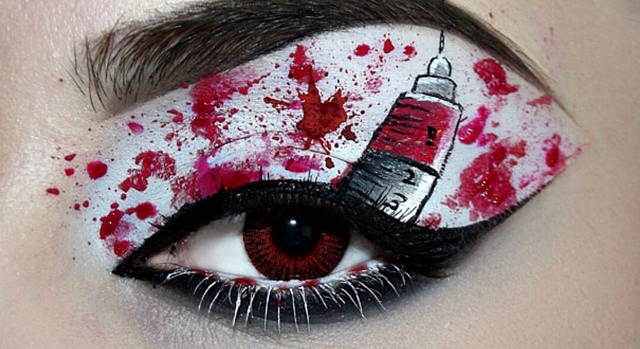 Before this makeup look from @_bebeauty, bloodshot eyes never looked so good. Now you just need those dark red contacts to match…
MORE: Every Halloween How-To You'll Ever Need in One Place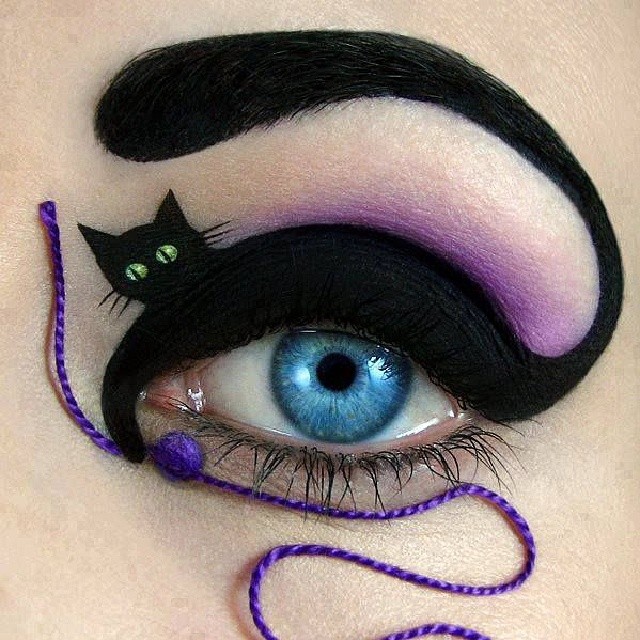 @lovethisishh gives a new meaning to the term "cat eye," and we're all for it this Halloween. Top this look off with some cute cat ears, and you'll be good to go!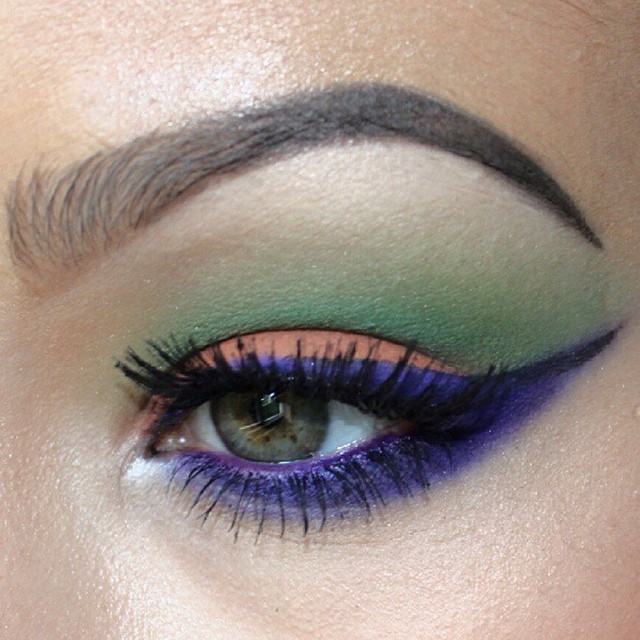 If going completely over the top just isn't your thing, @lunatick_cosmetic_lab has got you covered. This eyeshadow look is a simple way to show your festive side!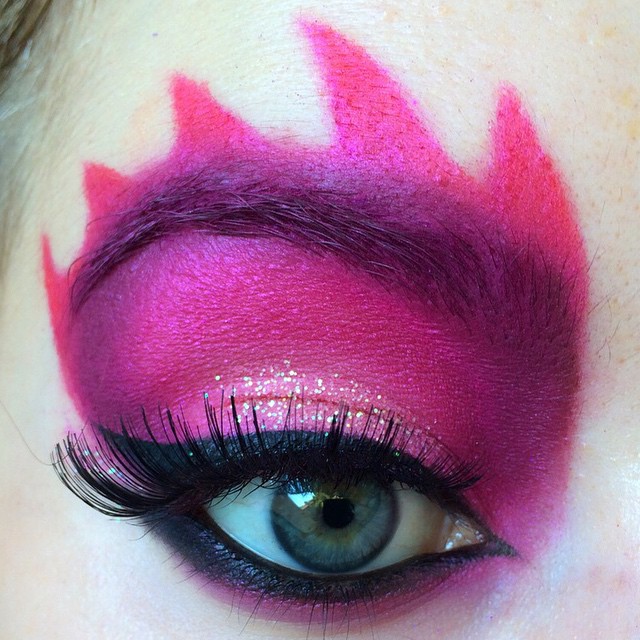 And, if scary isn't your thing, but fairy is, then @strawbericamakeup has got you covered on this one. This pretty in pink eye makeup is straight out of a storybook.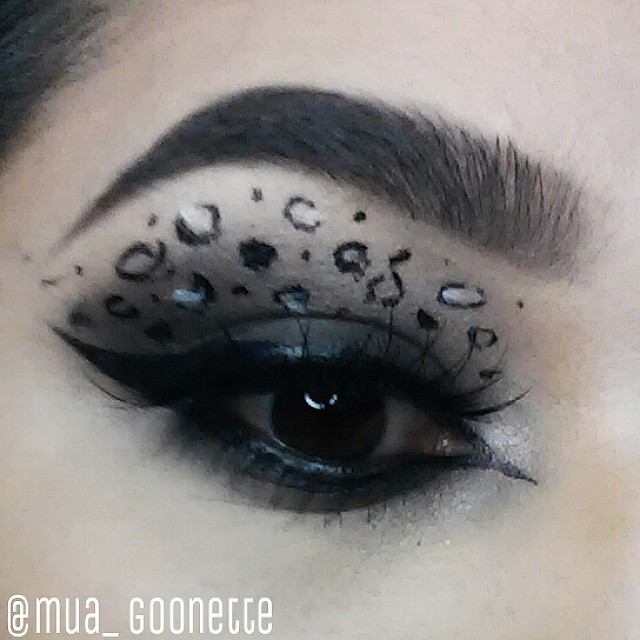 @mua_goonette's smokey and leopard-spotted eye is the ultimate dark, yet girly, Halloween look.