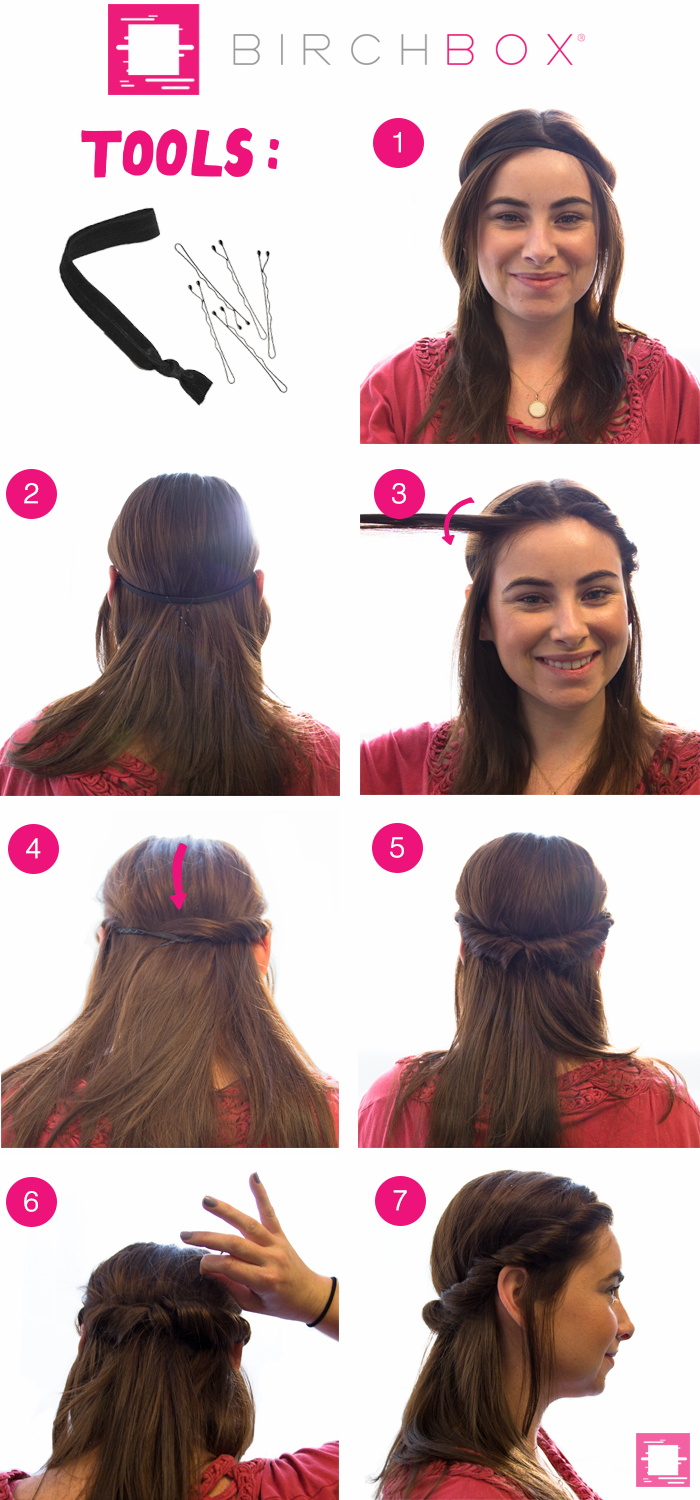 Elastic headbands aren't just for spin class. They're the secret to this ridiculously easy romantic hairstyle. The accessory does all the work for you. (And if you happen to have an aversion to bobby pins, this is the updo for you—it's about as minimal as it gets.) While this sweet style is perfect for summertime sundresses, it's always a great way to balance out a structured party dress. Major bonus: it works with almost all hair lengths!
What you'll need:
Elastic headband
Bobby pins
Steps:
1. Place the headband on the top of your head over all of your hair.
2. Pull the headband down in the back to make sure it's situated at the base of your head.
3. Starting at the front of your head (on the left or right side), separate small one-inch sections.
Take each section and twist it over and tuck it into the headband.
4. Continue until you reach the middle of the back of your head, then stop.
5. Repeat steps 3 and 4 on the other side.
6. To make sure your style stays in place, use a couple bobby pins.
7. And that's it! The idea is that it looks slightly and wispy, so avoid hairspray.
 Related links:
• Holiday Celebrity Hairstyles for Every Skill Level: Easy, Medium, and Hard