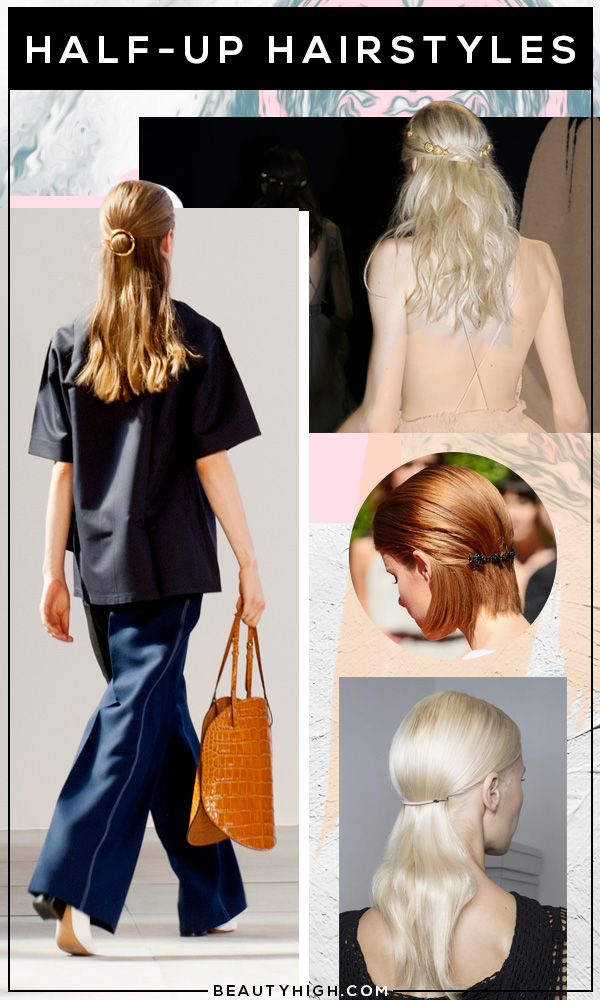 We're constantly on the hunt for new hairstyles, and when we find one that works even during our dirty hair days, we keep it around. So, when we spotted half-up hairstyles on the runways over the past few seasons, we started adding htem into our repertoire. But, this last Spring 2015 fashion week, hairstylists improved on them even more by adding delicate accessories into our new favorite style – and now we just can't get enough.
MORE: Mood Board: Bun Style Inspiration
From  Valentino's soft gold sea shell accessories that were intertwined through tousled curls to the solid gold ring that was strung through the sleek style at Celine, we'll certainly be stocking up on chic accessories that we can stick in our hair (even when we don't feel like washing!) to quickly get us back on the "good hair day" side of things. Check out our mood board above for some more inspiration from some of our current half-up hairstyle favorites, and let us know what you're currently coveting, below.
Photos via Imaxtree; Frazer Harrison/Getty Images