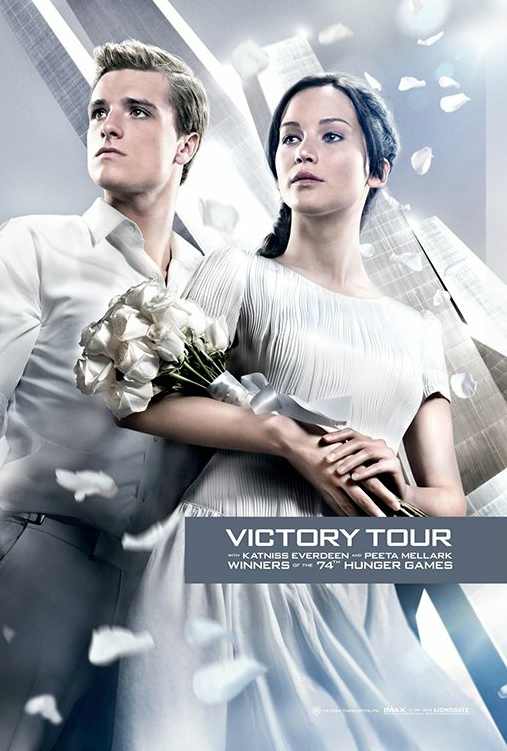 When "The Hunger Games: Catching Fire" premiered at the MTV Movie Awards on Sunday night, the world outside of our television screens came to a screeching halt as we paused to watch what was quite possibly the most anticipated movie trailer to date. Katniss Everdeen, in all of her Girl on Fire glory, came on the screen and brought to life the story we had come to love after reading "The Hunger Games" book trilogy. As we got wrapped up in the suspense of District 12 and the Katniss and Peeta love story, there was one aspect of the trailer that made us jump back into real life: Jennifer Lawrence's hairstyles. Whether the girl is accepting an Oscar or rebelling against the Capitol, her braids, waves and updos are always on point. Plus, the hair is definitely a family thing, because Willow Shields, who plays Katniss' sister Prim in the movie is stealing some spotlight with her own braids. Below, we've recapped the four best hairstyles from "The Hunger Games: Catching Fire" trailer that you absolutely need to see.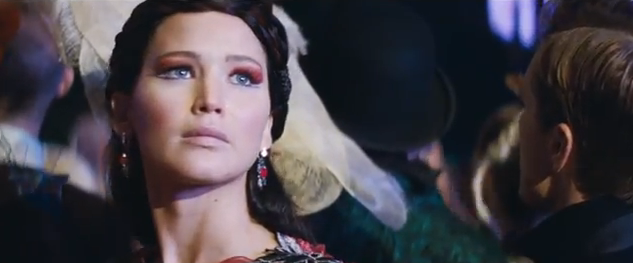 As part of her Victory Tour, Katniss Everdeen arrives donning some serious forehead braids, thanks to her primping team at the Capitol. With multiple braids styled across her forehead and the rest of her hair down in waves, the look is modern and regal.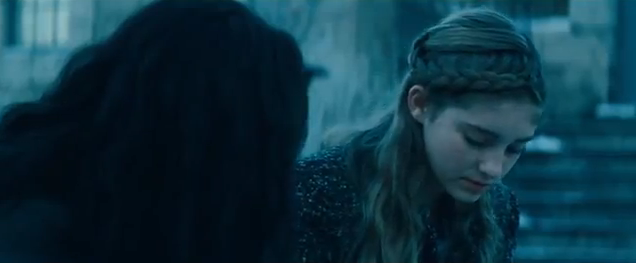 Taking after her sister Katniss' signature look, Prim Everdeen rocks the half up braided hairstyle that became famous in "The Hunger Games." Prim is looking grown up and mature with a more sophisticated hairstyle than a simple ponytail.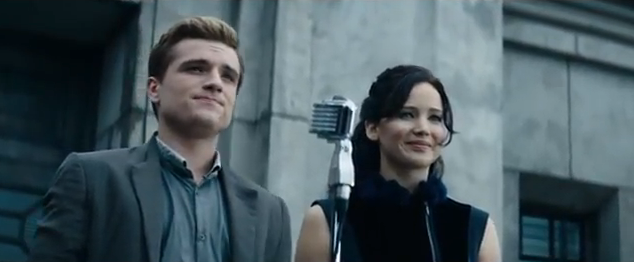 A look fit for a victor, Katniss went with smooth waves in a half up style, leaving face-framing pieces out of the style to keep her look feminine.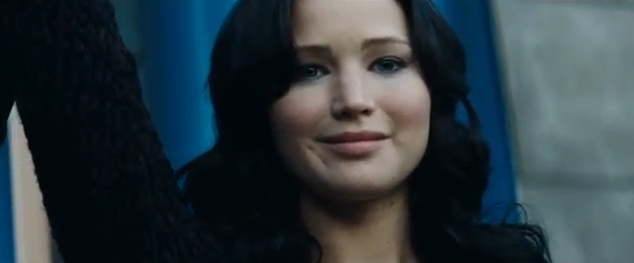 Katniss seems to be taking a page out of the Victoria's Secret playbook, wearing voluminous, tousled waves – a look that wouldn't last long on a tribute fighting in the arena.