Hairstylist Gabriella Briganti shows our friends at StyleCaster how to get a high-volume evening hairstyle that you can do at home.
Getting ready for a big night out is a process. Not only are we put with the task of scrounging up the perfect outfit (dress, shoes, jewelry AND bag included), but we also have to figure out hair and makeup to go with it. Since we can't all be as lucky as the stars and call on hair and makeup artists when we need to impress, it's up to us to get the job done solo. That's why learning a few event-ready hairstyles is a key skill to fall back on when that special occasion pops up and your personal Orlando Pita just isn't anywhere to be found.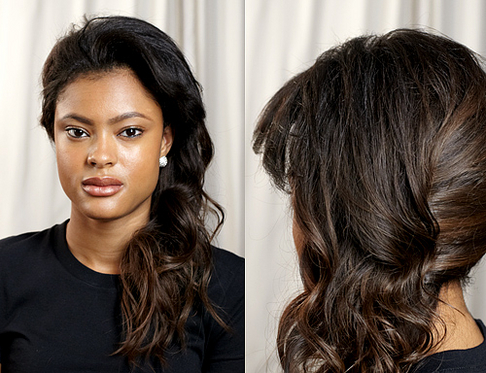 Gabriella Briganti of Ciro's Hair Pavilion shows us how to add volume to an event-ready side ponytail for our next big event. Whether that means a date night with the girls or a red carpet showdown, this look does the job.
Step 1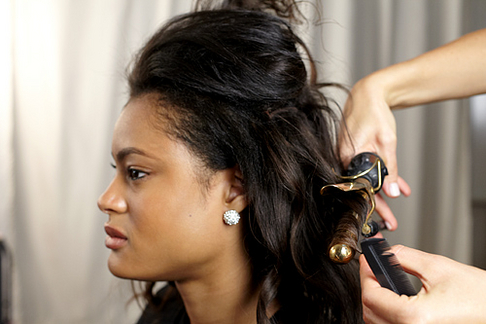 Separate your hair into two sections starting at the crown. Curl the bottom section of hair with a 1-inch iron by wrapping the curling iron around the hair and continue around your head.
Step 2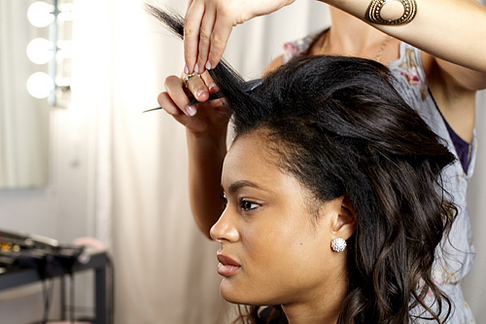 Tease the top section of hair to create body.
Step 3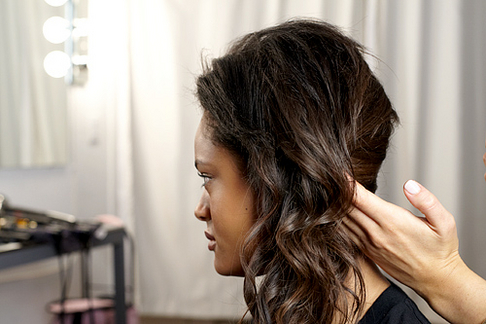 Gather the hair to the side you'd like the ponytail to rest on. Pin it in place with large bobby pins close to the back of the ear.
Step 4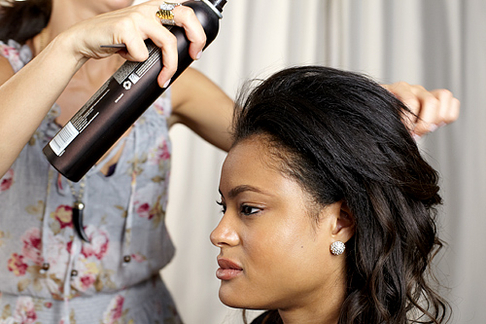 Finish off the look by spraying any flyaways with Sebastian hairspray and smooth down the top of the hair to create a sleek finish.
All photos by Joey D'Arco, StyleCaster
Contributed by Rachel Adler

Find more sexy nighttime hairstyles in the Makeover Studio!
More Fashion and Beauty News From StyleCaster:
10 Fall Compacts With Hot Hues
Thankoon Fall/Winter 2010 Collection Video Tutorial
Foundation For Problem Skin
Guerlain's Super Aqua Mask
The Best Hair Products For Your Hair Type