Taxi Japan/Getty
Straight, wavy, big, flat, layered, tapered and ombre. There is a never ending number of popular hairstyles, but one thing remains constant: Healthy hair is good hair. "Healthy" is exactly how my Editorial Director described my mane when I came back from a shine treatment with Alfaparf Milano.
Try on Golden Globe looks in the Makeover Studio!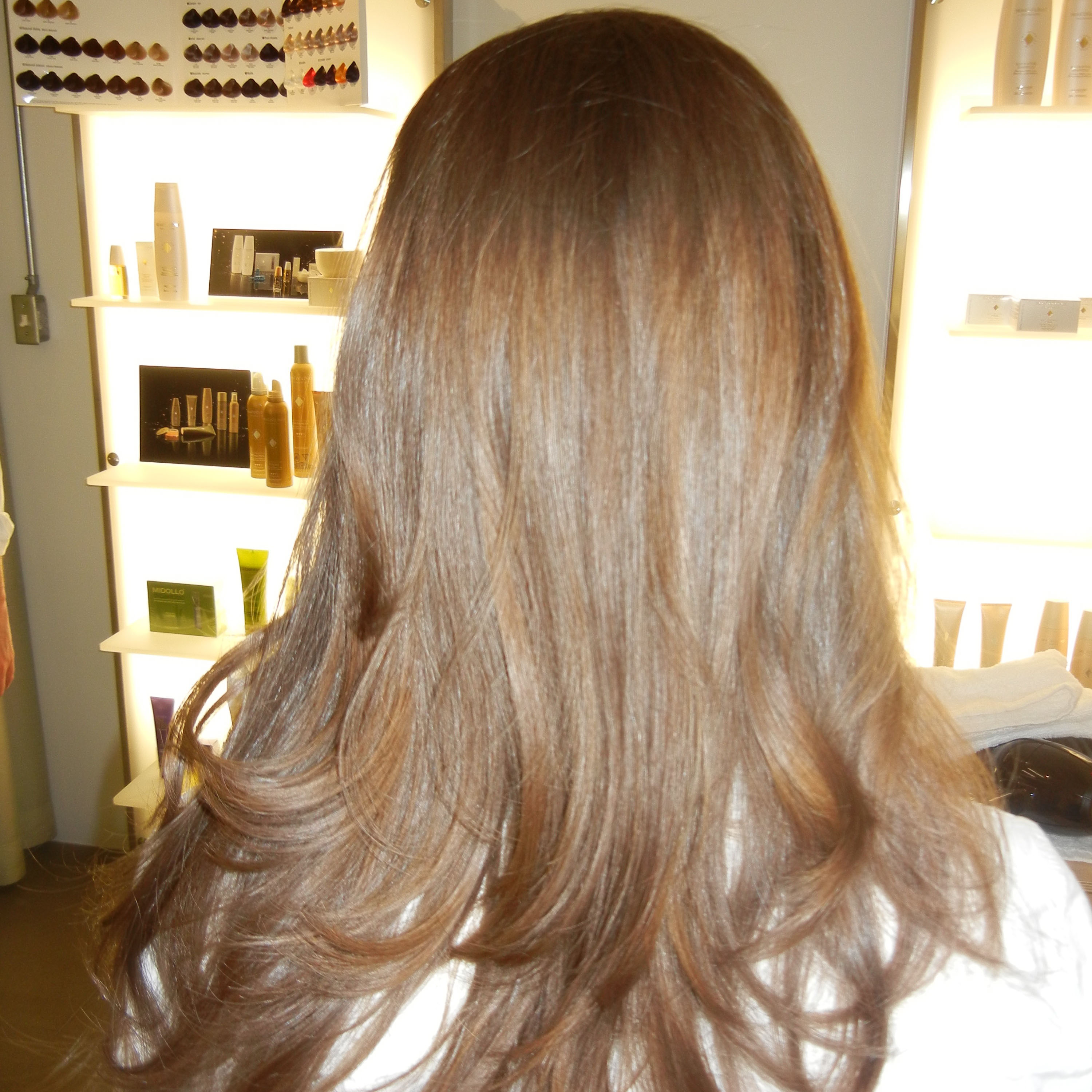 My gleaming locks post-treatment.
Popular in Europe, Alfaparf Milano is a salon brand that is made for stylists and at-home treatments. Their Semi Di Lino Diamante line is focused on restoring hair's brilliance by using linseed extract and diamond powder, AKA their "super sparkle" ingredients.
If the idea of diamonds in your hair products doesn't convince you, then you should know their other ingredient, linseed extract, is the all-natural ingredient used in furniture polish to give wood its glossy finish. That sold me!
My in-salon shine treatment included a wash and hair mask (both Alfaparf). Before blowing my hair out, the stylist mixed up some Cristalli Liquidi and
coated my hair with it. This is the item that contains the powdered diamonds, but don't worry, no blood diamonds in there! Once my hair was completely dry, he added Alfaparf's Illuminating Finish serum.
My hair felt amazingly soft and looked good from my limited view, but I was actually quite surprised when they later sent me a picture of the back of my head. It never looks this pretty. I also liked the way the shine brought out my color. Who knew I had auburn in my hair? I've always just described the color as mousy brown.
I walked out with a few of their products, so I can get my shine on at home, but I would love to hear from others about your own hair secrets. What do you do to keep your hair looking healthy and pretty?