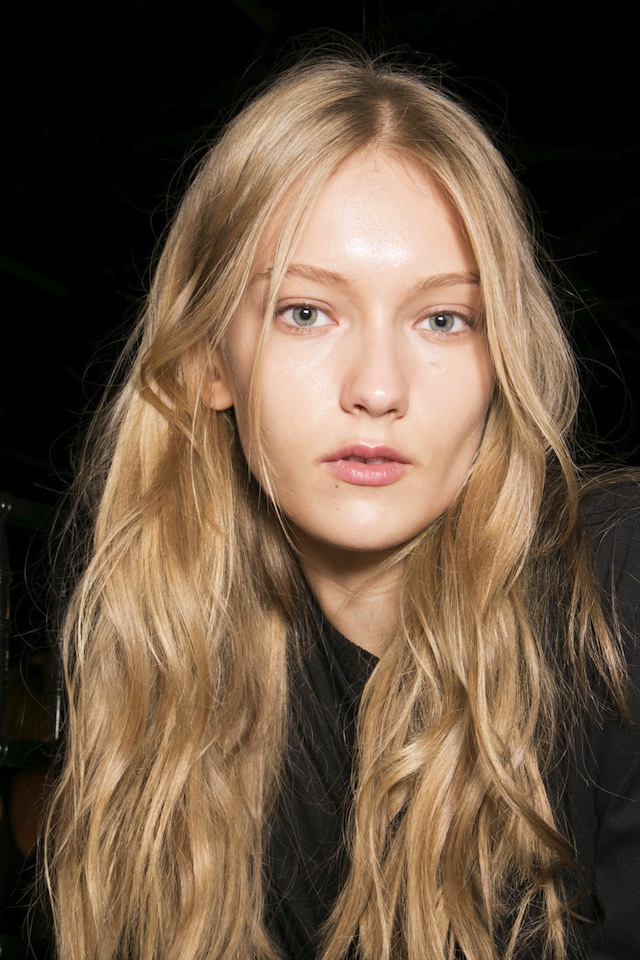 Since we are lucky enough to work with a bevy of experts who drop excellent tips on us without blinking an eye we figured it was due time to share them with the rest of you. With Ask an Expert, we'll be reaching out to some of our favorite pros in the industry with the beauty questions that you send in via social media (with the hashtag #BeautyHelp). So please, send in your critical beauty questions and we'll get them answered for you!
We all want that effortless, bedhead chic look – without the effort of course – and without doing any damage to our hair. This is of course easier said than done, but after staring at models on the runway for the last few weeks straight (and in endless street style photos) there simply has to be a way to achieve it, right? Whether you're dealing with hair that dries out too quickly when you add in your texturizing product or you don't even know which product to choose, we decided to go straight to the experts on this one to learn the exact product cocktail –  because honestly it's time to stop putting your strands at risk, people.
Q: What's the best way to give your hair texture without drying it out? I've been working with dry shampoo, but my hair ends up brittle by week's end. Maybe the trick is balancing with a hair masque? Basically, I'd like Jared Leto's hair, please. @LaurelPinson
MORE: How to Make Your Hair Color Last
A: Always, always use a moisture based product when getting out of the shower or in the shower. Heat on your hair and the sun are constantly drying it out. So when you add another product that takes away your hair's natural oils, you need some way to replenish them. Try using a Sea Salt spray when your hair is wet and begin styling when that is in your hair. If you have a moisture product and/or a heat protectant on your hair before you spray the sea salt, your hair is already being protected. If you are stuck on dry shampoo, a good way to use it is on wet hair. It will stick to your hair but absorb the water, giving you fuller, more textured hair without taking off an necessary oils! —  Michael Deuñas, Celebrity Hairstylist and CEO of Hair Room Service, an in-room salon appointment service that delivers top celebrity stylists and services to your door. 
Image via Imaxtree