Christina Hendricks, the redheaded superstar of Mad Men, is a redhead no more.
The Clairol spokeswoman has gone blonde—or, should we say, gone back to blonde. Though we almost can't believe it, Hendricks isn't a natural redhead; thanks to a childhood obsession with Anne of Green Gables, she's been coloring her hair since she was ten. Her hair is actually dark blonde, hard as that can be for we Mad Men fans to picture. Joan with Peggy's hair color? That's just crazy!
In this image provided by Clairol, we can see Christina's much lighter, golden blonde shade. We love how multi-tonal this new color is, and the way it still seems to incorporate tiny hints of red (in the form of strawberry-blonde) throughout. This is a brilliant way to make over your hair color without totally abandoning your signature look, and who knows, maybe Hendricks isn't ready to say goodbye to Joan—and her firey locks—just yet.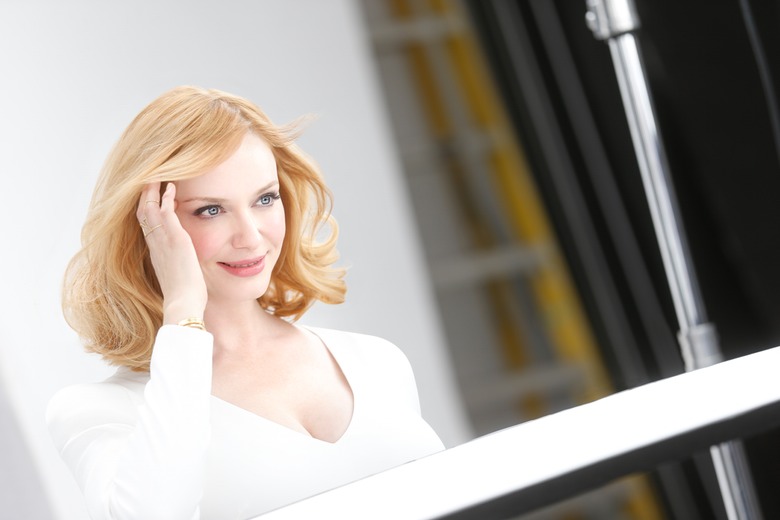 We have an exclusive interview with Christina coming soon to Daily Makeover, and we'll be sure to bring you ALL the hair gossip (including how gorgeous her blonde is in real life). Stay tuned, Mad Men fans!