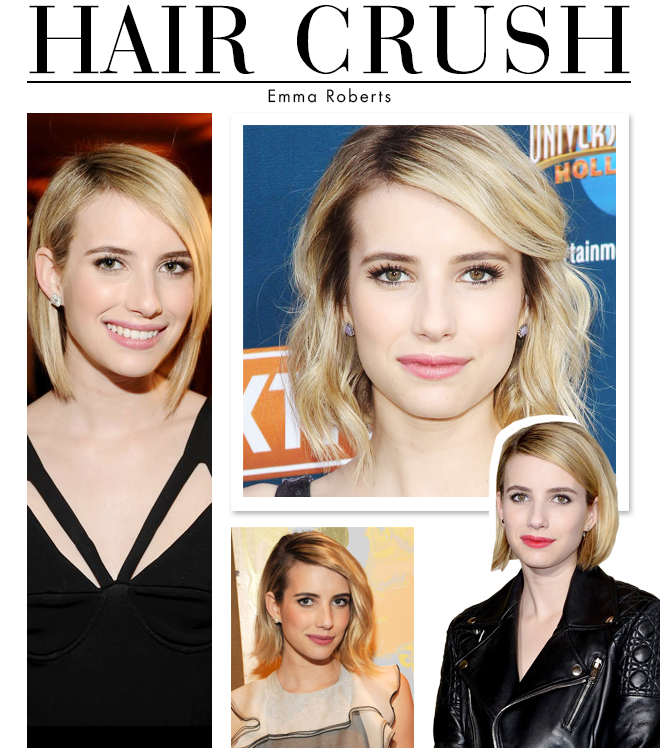 There are good haircuts, and then there are great haircuts. Emma Roberts' choppy chin-length bob falls into the latter category. We hesitate to use the word "perfect" without giving great consideration as to what we deem so, but in this case, "perfect" barely suffices. As far as we're concerned, this is the haircut.
There's no shortage of bobs out there—short bobs, long bobs, messy bobs, posh bobs—but we know we're not far from the truth in calling Emma's one of the best. It's the perfect length, the perfect amount of versatility (plenty), and the actress's dark roots in contrast with her bleached-out color give the look a swift kick of cool.
Now, as long-hair lifers, we'd be terrified to make this kind of dramatic cut, even as we gush over Emma's, but at least we have the wherewithal to admire it from afar.
Read more: Emma Roberts' Trick Makes Neutral Eye Makeup Look 97 Percent Cooler