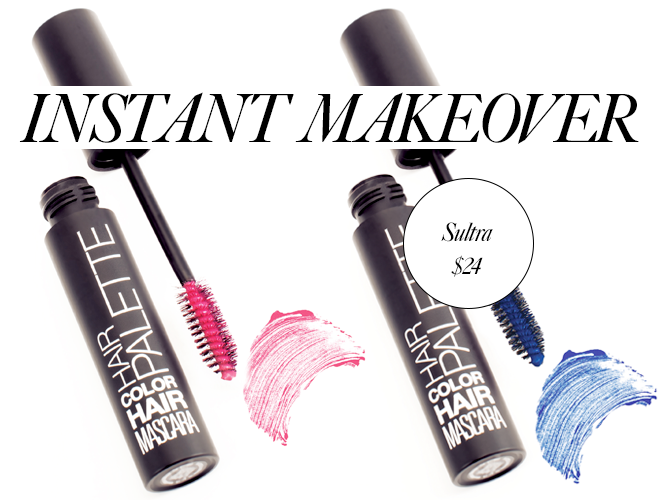 Occasionally we come across a product that bestows an immediate glow, changing our look (for the better!) in an instant. Since we'd be remiss to keep them to ourselves, we highlight these genius finds in our Instant Makeover series.
Whether you're heading to Coachella this weekend or you wish you were (yeah, we're in the latter group, too), there's a fun, commitment-free way to get that carefree, festival-inspired style — with your hair, that is. Sultra's Color Hair Mascara ($24, sephora.com) is a temporary hair color that is applied just like mascara, with a swipe of the wand. The buildable color — which can be as bold or as subtle as you want, depending on how many strokes you apply — washes right out with one shampoo. When I played with the mascara, the color still looked vibrant on second-day hair, but by day three it had started to fade.
Available in four colors — pink, coral, blue and purple — there are shades to complement every hair color. The coral blended nicely with my red hair, while blue pairs well with brown and black hair. Blondes can really pull off any of the shades. Try it for funky color one day, office-appropriate hair the next. Now that's a makeover we can get behind.