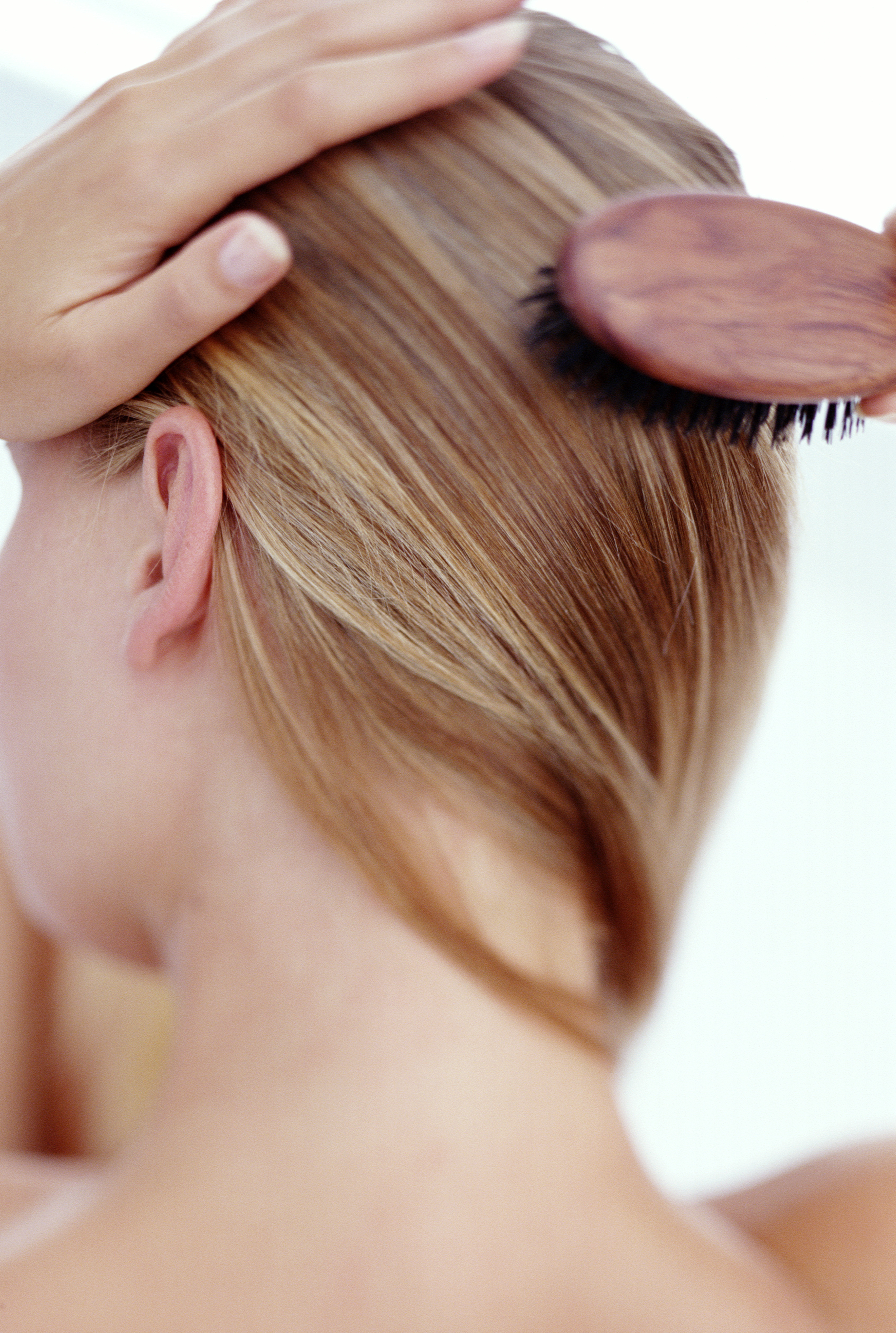 Navigating the world of hair brushes can be tricky. Flat, round, large, small—there are just so many options overcrowding our bathroom vanities. We decided to take the guesswork out of the get-ready process by asking an expert, just what does what and do we really need a teasing comb in our lives? Celebrity hairstylist and owner of Angelo David Salon in NYC, Angelo David, breaks it down for you.
Beauty High: If you could only work with one type of brush the rest of your life, what would it be?
Angelo David: My favorite brush is my Angelo David Large Paddle Brush, which is mixed with nylon and natural boar bristles. The mixture will condition and style your hair, without creating breakage, split ends, or scalp irritation. (PS—supermodel Miranda Kerr is a fan. She recently tweeted about how great this brush is.)
MORE: Blonde Hair: 20 Ways to Care for Your Golden Locks
What do you consider the most versatile brush to work with?
I think a medium-sized, nylon, round brush is really the most versatile—it will give you volume and curl, and smooth out frizz.
BH: Which hair types are the following brushes best for: 
Large round brush:
Good for all hair types—creates volume, smoothes out hair, controls frizz, and can create waves or curls.
Medium round brush:
Best for mid-length to short hair—this brush will give you more control to style the hair.
Small round brush:
Good for short hair styles and to create a tighter curl or wave. It's also great for creating volume.
Teasing comb:
Great for updos, creating lift, volume, and smoothing out unwanted fly-aways.
What are the do's and don'ts of brushing curly or kinky hair?
You have to be gentle with curly and kinky hair. These textures are prone to more breakage than hair that has no curl. Comb you hair before you wash it to take out any tangles or knots and use a diffuser instead of a blowdryer, or let your hair dry naturally. Also, use a leave-in conditioner.
MORE: 15 Things Only Girls With Curly Hair Will Understand
How can you avoid major brush static?
Spray a little hairspray or product on your brush.
How long should a really great brush last for?
A quality brush can last about two years.
MORE: How to Make Your Makeup Brushes Last Longer
How often should you clean your brushes? 
I would recommend cleaning your brush every two weeks or when needed. The best way to clean your brush is to first remove any hair or build up with a tail comb or a chopstick. Then, rinse well with a drop of shampoo.
What about all those brushes made specifically for wet hair?
I don't mind them, but overall, I think when you buy a great quality brush you should be able to use it on wet and dry hair.
Image via Vincent Besnault/Getty Images