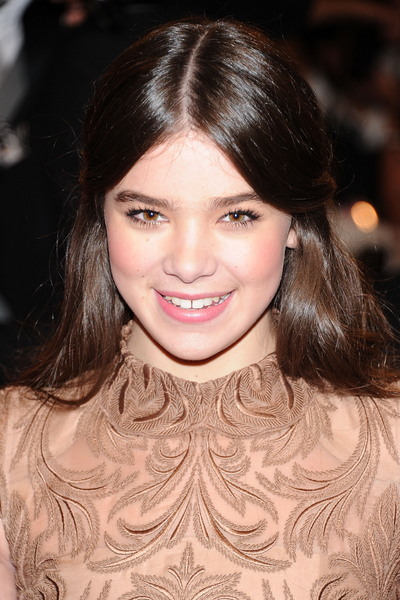 Photo: © Dimitrios Kambouris/FilmMagic
Hailee Steinfeld has been named as the new face of Miu Miu.
The 14-year-old True Grit star will front the Italian fashion house's autumn/winter campaign after being introduced to executives from the brand at the Screen Actors Guild awards earlier this year.
A representative for the brand's sister label Prada said, "I can confirm Hailee Steinfeld has been shot to appear in the new Miu Miu fall/winter 2011 campaign."
Hailee's stylist, Karla Welch told the website The Daily Beast: "We formed a relationship with them at the SAG Awards. Miu Miu is such a perfect fit for her. Throughout awards season, they were the dresses she wanted to wear."
Academy Award nominee Hailee–who wore Miu Miu to a number of events, including the SAG Awards in January and the BAFTA Awards in February–follows in the footsteps of actresses Kirsten Dunst and Lindsay Lohan, who have previously appeared in campaigns for the label. She was also spotted at the Paris Fashion Week Miu Miu show in March with fellow Oscar nominee Jennifer Lawrence.


Try on Hailee Steinfeld's hairstyles in the Makeover Studio!