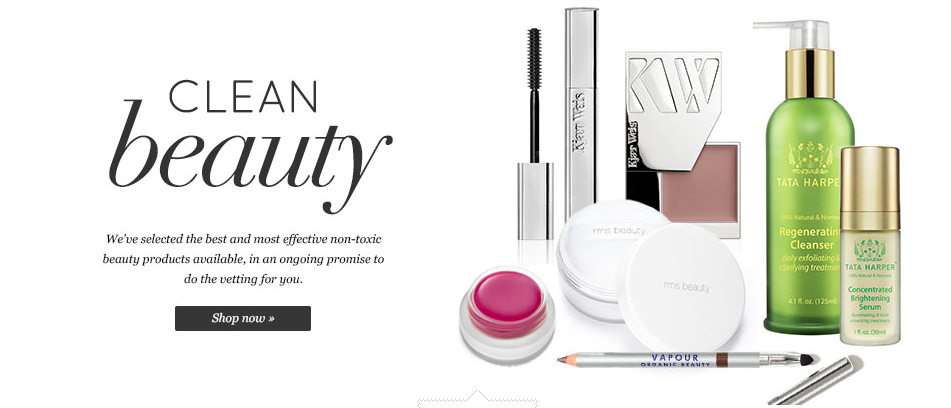 We live in a world where the words "natural" and "organic" are slopped onto any beauty product and marketed as if they've just been picked off a tree and put into a bottle, but in many cases those words are just put in place to create a buzz around the product and make you feel better using it. So, when you're looking for a product that is actually natural or organic that you won't be fooled by, where do you go?
MORE: 5 of the Best Natural Nail Polish Brands to Try Out
Luckily, Gwyneth Paltrow has just introduced a slew of brilliant, natural products to GOOP, the weekly lifestyle publication and e-commerce shop that she curates. When you're looking for clean, non-toxic beauty products, look no further. Some of the most coveted natural beauty brands like Beautycounter, RMS, Kjaer Weis, Tata Harper, and Ilia Beauty have just been added to the beauty section's roster.
MORE: Organic Hair Care Ingredients: What to Look Out For
In a blog post on the site about "Clean Beauty," we learn that the GOOP team chose these brands to introduce to the site because they're brands GOOP believes "are holding themselves to very high standards in terms of choosing ingredients and formulations that are not harmful to our health. And most importantly, they are completely transparent about their formulations, which is surprisingly not required by law in the United States." Hey, that's something we can totally get behind.
You can read more about incorporating clean beauty products into your routine on GOOP's blog post.