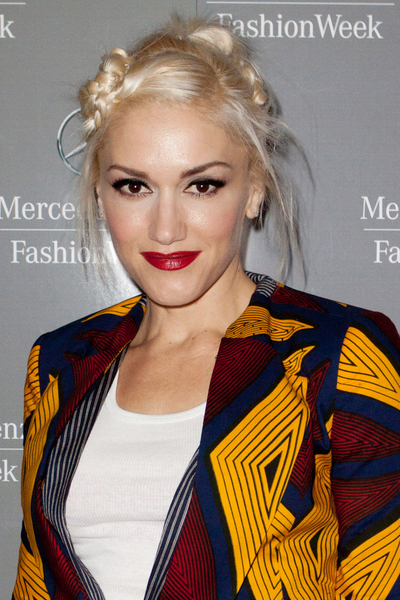 Photo: © John Parra/WireImage
Gwen Stefani admits she found it hard to create five perfumes at once.
The chic singer–who already has own successful fashion line, L.A.M.B.–is to release the Harajuku Lovers Wicked Style Collection in November but says it was tough coming up with smells that would fit the different personalities.
She said, "I think perfume, in general, is really quite challenging. It's so abstract. And you like something right away, but then you wear it and you're like, 'Oh my god, it's bugging me!' I think doing five at once is even worse, especially knowing you have the personality of each girl that you're trying to fit in the perfume and make it as true as possible to the personality of each name of the fragrance. So, yeah, it's crazy. But it's super fun. And it's also the greed in me. I love being able to say, 'Oh my God, I've got five new perfumes!' And they all kind of work together. They're all about being sweet and happy. I think they turned out really good this time."
Gwen recently said she's surprised by how successful L.A.M.B. has become, after launching it eight years ago.
She explained, "I never thought it would turn out this good. I'm really spoiled. These jeans are as good as anything I have."

Try on Gwen Stefani's hairstyles in the Makeover Studio!