With all of the research happening around SPF and sun damage, sunscreen companies have been coming up with creative new products that go on easier, travel more conveniently, and most importantly, work well. Now there's really no excuse for not wearing sunscreen, especially on days when you know you'll be outside for an extended amount of time. The only hold up? Deciding which form of sunscreen is right for you, and knowing which are actually worth the money.
In an effort to get everyone on the sunscreen bandwagon, we've tried and tested just about every type of sunscreen to find which work best. Below is a definitive guide to product picks, application tips, and what you should be looking for in a good SPF product.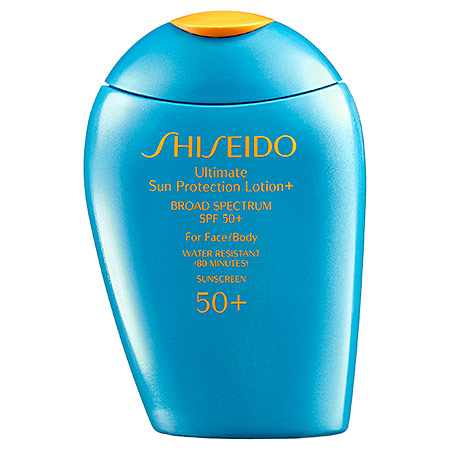 Lotion for Face and Body
Product Pick: Shiseido Ultimate Sun Protection+Broad Spectrum SPF 50 For Face/Body ($39, Sephora.com)
Application Tip: Use about a shot glass full of lotion over your entire body to make sure you've got the right amount of coverage.
Why We Love It: Besides the fact that SPF 50 means excellent protection for longer, this lotion is made from one of our favorite skin care brands, Shiseido, which means it's amazing for your skin and won't make you break out. Plus, because it's good for face and body, it's a one stop shop for your sunscreen needs.
MORE: Sunscreen for Hair: The Easiest Way to Protect and Hydrate Your Scalp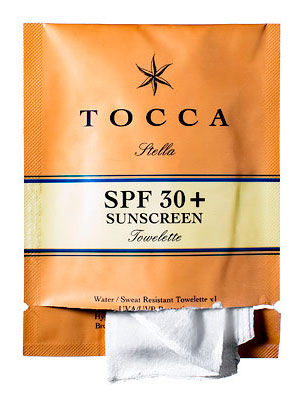 Sunscreen Towelettes
Product Pick: Tocca SPF 30+ Sunscreen Towelettes in Stella ($24, Birchbox.com)
Application Tip: Just one wipe will take care of your entire body, which means there's no guesswork when it comes to figuring out how much sunscreen you actually need.
Why We Love It: As you're applying the wipes, you can see the sunscreen on your skin and know exactly where to buff it in, which means you're not just aiming in the dark. Plus, because it's as easy to apply as wiping your skin, there's no mess.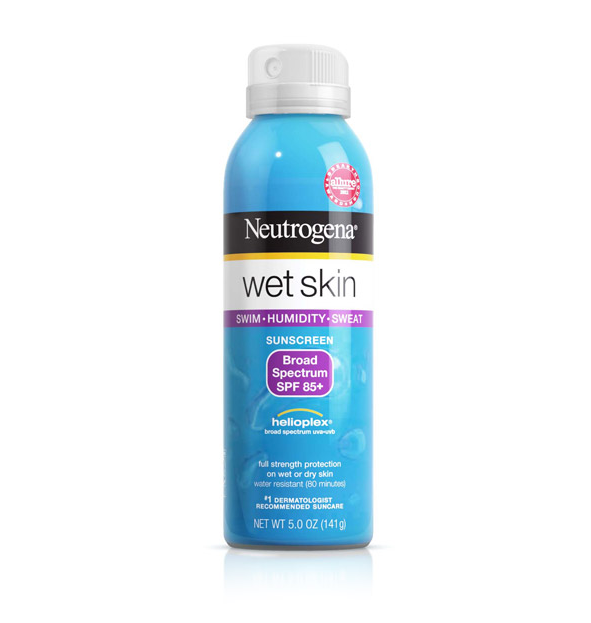 Wet Skin Spray
Product Pick: Neutrogena Wet Skin Sunscreen Spray Broad Spectrum 85+ ($11.49, Neutrogena.com)
Application Tip: Because this sunscreen is formulated to work best on wet skin, apply directly to your body either when you're out of the water or the temperatures are super high.
Why We Love It: This formula is meant to stay on in wet conditions, so we feel a lot more protected during an ocean swim or a sweaty game of beach volleyball when we're using the spray.
MORE: Organic Sunscreen Will Be Your Best Friend This Summer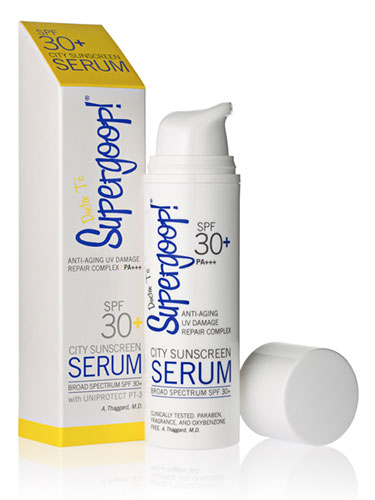 Face Serum
Product Pick: Supergoop! Anti-Aging City Sunscreen Serum SPF 30 ($42, Birchbox.com)
Application Tip: Pump 4-5 times for the perfect amount of sunscreen to cover your face and neck from harmful rays.
Why We Love It: Besides being within the requirements for carry-on liquids for traveling, this face sunscreen doesn't leave the white veil so many others do, plus it's got anti-aging properties so it rejuvenates your skin while protecting from future damage.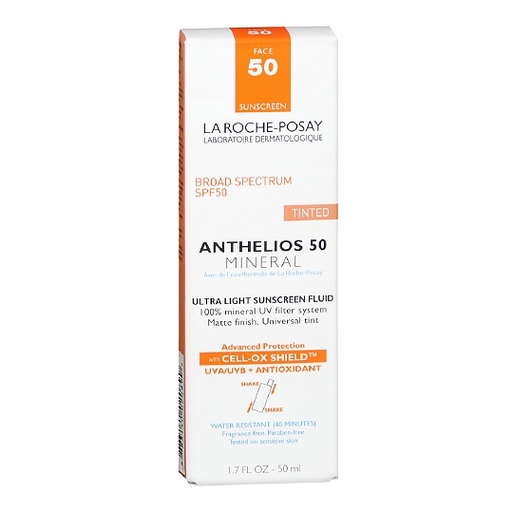 Mineral Sunscreen
Product Pick: La Roche-Posay Anthelios 50 Mineral ($33.50 Laroche-posay.us)
Application Tip: When applying this mineral sunscreen, be sure to really work it into your skin as the mineral element tends to be a bit chalky, but the protection is worth it.
Why We Love It: Formulated for sensitive skin with antioxidants and a light texture, you'll be doing your skin a favor in the present and future by applying this mineral sunscreen.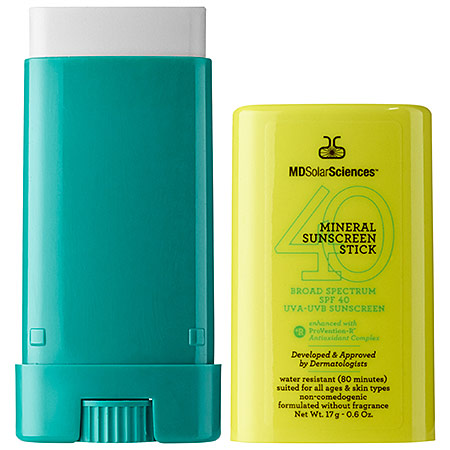 Stick Sunscreen
Product Pick: MDSolarSciences Mineral Sunscreen Stick SPF 40 ($18, Sephora.com)
Application Tip: Tilt the stick around smaller edges and angles on your face, and gently rub in with fingers once you're done applying to really smooth out the sunscreen.
Why We Love It: A tiny stick with mega sun protection and a barely there feel, this MDSolarSciences sunscreen stick is especially good for those with rosacea or acne as it won't irritate the skin.