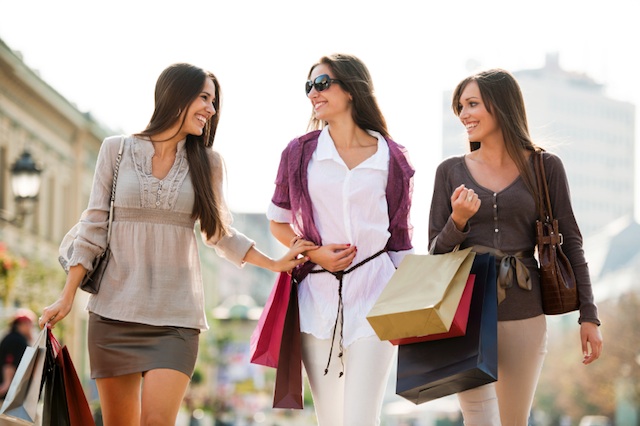 Black Friday may be the most infamous shopping day of the year. While we all want to run out to the stores to get the best products for the best prices, thinking about facing the crowds (and waking up to be on line before the sun rises) isn't the most appealing thing in the world. Interestingly enough, many brands now offer their Black Friday deals both online and in store, so you should definitely do your research before you head out into the crowds, in case you're the type who would rather hit a few "clicks" and be done with it all!
But, as many of us seasoned Black Friday professionals know, there really isn't anything quite like battling a throng of shoppers to get something 50 percent off (and checking off the majority of your holiday gift list while you're at it). Below is our guide to some of the best beauty deals on Black Friday so you know where to head on November 23.
Lumene:
Walgreens is offering 40 percent off all Lumene products on Black Friday. The offer is good at both Walgreens.com and at all Walgreens stores.
MAC Cosmetics:
MAC Cosmetics will be offering a MAC Grey Friday duo, which includes a black-grey lipstick with silver shimmer and a silver nail polish with a hint of pearl, only available on Black Friday online and at MAC Times Square.
Giorgio Armani Beauty:
On Black Friday you'll receive 20% off your purchases online as well as free shipping on orders over $75.
Prada Candy:
In honor of its one-year anniversary, Prada Candy will launch a limited-edition collectors Eau de Parfum, available at Macy's beginning on Black Friday. The collector's edition will feature a leather Prada bracelet and a 2.7 oz scent.
The Body Shop:
On Black Friday, the entire Body Shop site is offering three products for $30 (with some exceptions).
HauteLook:
HauteLook will be offering cute cosmetic bags filled to the brim with beauty samples for just $20 plus shipping on Black Friday. Plus, you'll get a $20 Sole Society gift card in them.
Ulta:
Ulta is offering a ton of different beauty deals, like the Stila Kitten Classics kit for $10 (a $32 value). The offer is on Black Friday only, so study the ads and get ready to shop early!
CHI:
Buy a CHI Straightening Iron at Target (for $99) and get a free $20 gift card on Black Friday.
Smashbox:
Friends and family get 20 percent off online starting on November 22 through the 25.
Sephora:
Sephora has a variety of "one day wonder" deals for Black Friday – we're talking brands like Tarte, Boscia, Stila, Josie Maran and Lorac that will all be available for $10. Plus, a lot of the deals are for sets or duos, which means you're getting more than one product for $10 or less. Basically, head to your Sephora that day.
[Image via Istock]